Hello everyone! We have come to the final Blogmas post of 2018! How quick did that go?! I hope you had the best Christmas and that all your wishes came true! I had a really great Christmas, it was so much fun! We went to a lovely little rustic, 17th Century restaurant for Christmas Dinner with Lee's side of the family. The meal was 5 COURSES and we were absolutely stuffed by the time the puddings came out! After lunch, I then went round to my mum's house and spent some time with my side of the family, giving out presents and receiving mine from my family. After we had finished at my mum's, we then went home for a bit where we had a rest before heading back out to Lee's mum's house to exchange gifts there. After all the presents were opened and a game of Cards Against Humanity played, me and Lee headed back home to do our own gifts to each other, what a day!
Today I will be showing you what I got for Christmas. This is in no way to brag or show off, that's not how I roll, I just know that I like reading about/watching what my favourite bloggers/vloggers got for Christmas and I thought some of you might too! As you know, I much prefer giving gifts than receiving them as I always feel I get way more than I deserve, but here are all the lovely things I was given for Christmas this year…
Theatre Tickets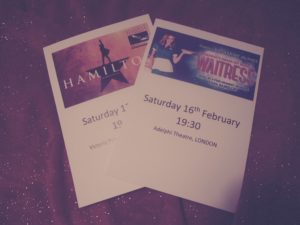 When I say I've been absolutely spoilt this Christmas, I mean it. Waitress AND Hamilton tickets?? Whaaaaat?!? I'm so excited for this! #BestBoyfriendEver
Mickey Mouse Memories November Collection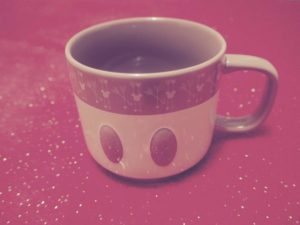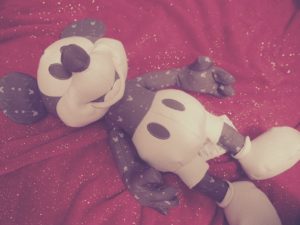 I received this really cool Mickey Mouse Memories soft toy which I had known about all year but couldn't afford to collect any of them ☹️For those of you who don't know, the Disney Store have been releasing a new Mickey Mouse Memories soft toy, pin set and mug each month of 2018, I have wanted every single one of them but they are so difficult to get your hands on when released as there are only a certain amount available and they sell out super quick. I was lucky enough to receive the entire November collection (Mickey, Pins and Mug) from my Mum. I absolutely love them and I hope they do a similar thing for 2019 too.
Disney Craft Kits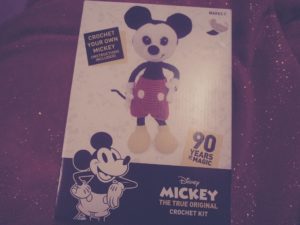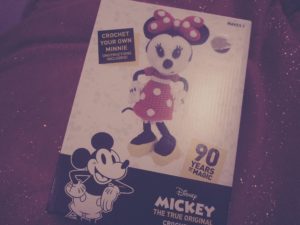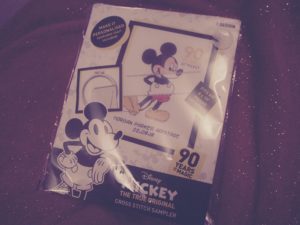 I love to craft and make things so when I received these Disney craft kits I couldn't wait to get started! It's been a few years since I've crochet anything so need to get back into the swing of that but I have started the cross-stitch kit and am loving it! I'd forgotten how long it takes to finish a cross-stitch pattern, I still haven't even finished his face after doing it for a few hours each of the past 4 nights (much to Lee's amusement as he thought it would be quick to do!) The end result is totally worth it though (I will update you when done!)
Minnie Mouse Slippers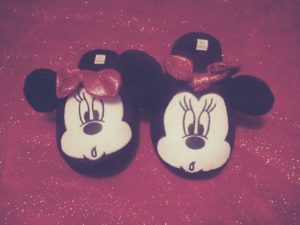 How cute are these Minnie Mouse slippers that I got from the in-laws? They are super comfy!
The Art of Disney Postcard Collection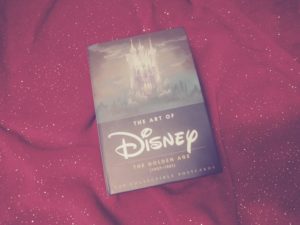 This box is full of 100 Disney postcards. Each card has an artist drawing/concept art piece from Disney movies between 1937-1961. They are beautiful!
Thomas Kinkade Disney Colouring Book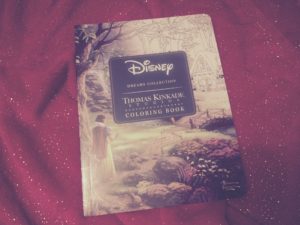 I also got a Thomas Kinkade Disney colouring book which I am so excited to start! I don't want to mess it up though so I'm going to take my time with this one!
Mickey Mouse Pyjamas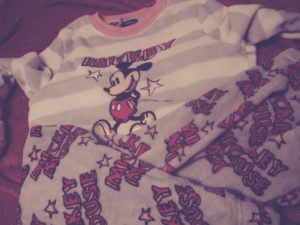 Sooo fluffy!
Mickey Mouse Stationery Set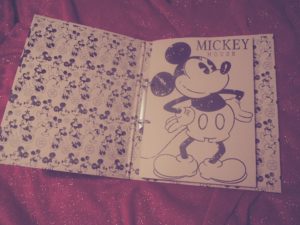 I love a good stationery set, I can see this one getting used very quickly with all my writing drafts!
Vintage Disney Prints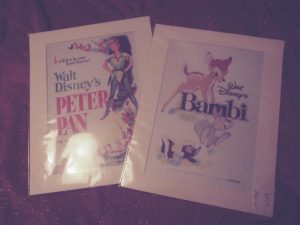 My Nan got me these vintage Disney prints from Peter Pan and Bambi, I just need to find some nice frames for these to go in now 😊
Giant Mickey Mouse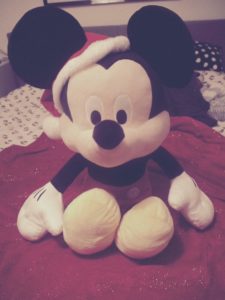 When I say this guy is ginat, He's about the size of an average 4 year old! He's so squishy and cute, I love him!
Mickey Mouse Phone Ring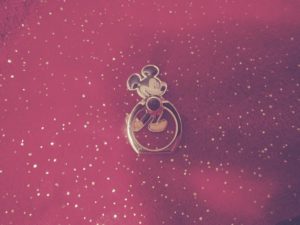 Look at this adorable little phone ring! I just need to find a case that I don't mind sticking him onto!
Beauty and The Beast Necklace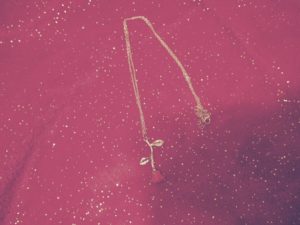 Lee bought me this Beauty and The Beast necklace which I think is just gorgeous. It's simple and a really subtle hint of Disney.
Mickey and Minnie Snowglobe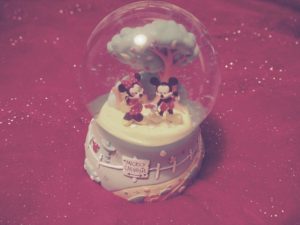 Another gift from my Nan, I absolutely love this Snowglobe!
Disney DVD's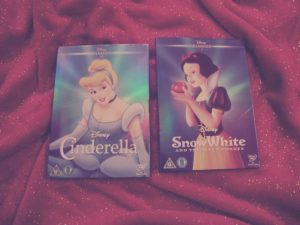 We are currently collecting all the Disney movies, we have loads so far but for some reason, we didn't yet have these absolute classics! We do now!
Minnie Ears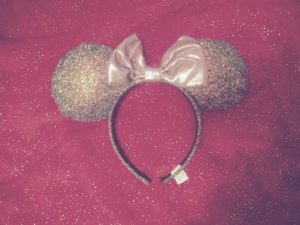 I got these amazing Minnie Ears in a blind bag so you couldn't see which pair you were going to get. These are beautiful and I can't wait to take them on my next trip to Disney (Whenever that may be!)
DKNY Fragrance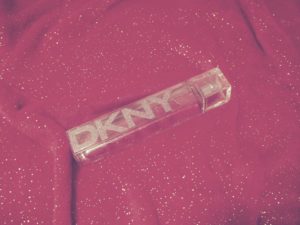 I feel like perfume is a really personal thing, I myself am quite picky when it comes to fragrance but I received this one from the in-laws and when I smelt it I absolutely fell in love! It smells amazing!
The Body Shop Peppermint Candy Cane Gift Bag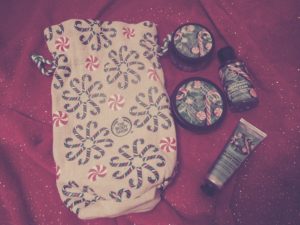 Another deliciously smelling item, This little Body Shop Gift set was given to me by my little sister. It smells SO GOOD! It contains a body butter, body scrub, hand cream and shower gel that all smell like Peppermint Candy Canes. (I also have the Bubble Bath of this from the body shop and I think it is probably one of my all-time favourite scents!)
Revolution Palettes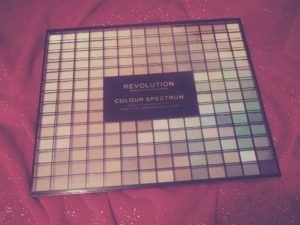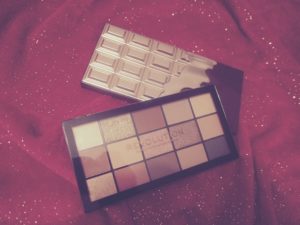 I received the Revolution Colour Spectrum Palette which has 100 shades in it 😱and the Revolution Velvet Rose and Chocolate Elixir Palettes which are stunning.
Revolution Kabuki Brush and Bronze & Glow Bronzer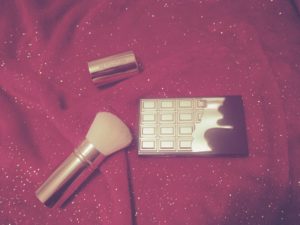 I also received the Revolutions Kabuki Brush and Bronze & Glow mini palette (which is insanely cute)
Clinique Gift Set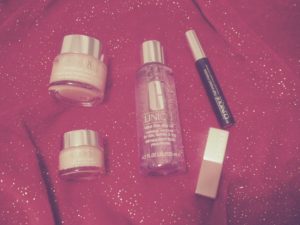 Of course, we had the annual Clinique gift set with my favourite Moisture Surge Hydrator! This one was probably my favourite Clinique set I've received so far as I have been looking for a good eye cream lately and this one had one that goes perfectly with the Hydrator. I don't normally use makeup remover though and now have about 3 full bottles of this 😆I'm sure I will eventually get around to using these but It would be amazing if Clinique offered a make-your-own gift set so I could choose 5 products I know I will definitely use!
Perpetual Disappointments Diary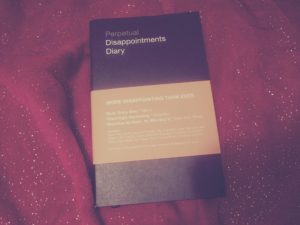 My younger brother Alex bought me this for Christmas, I don't tend to stick to Diaries after the first few months of the year but this one is pretty funny! It will be fun to see the new disappointing quote each week 😆
Writing Prompts/Journals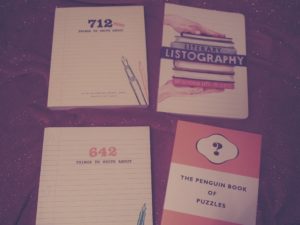 I have been wanting a few of these journals for such a long time now, I love writing but sometimes find it difficult to think of things to write about, the '642 Things to Write About' and '712 More Things To Write About' have great prompts and scenarios that you have to basically have to make a short story up with, for example, "You are an Astronaut. Describe your perfect day" "A houseplant is dying, tell it why it needs to live" "This is your last chance to tell her what you really think" and "Tell the story of one of your scars" – all really great prompts to get the creative juices flowing, I now have 1,354 ideas of something to write!
I also got the Penguin Book of Puzzles as I'm a sucker for a good brain-teaser!
Jewellery Box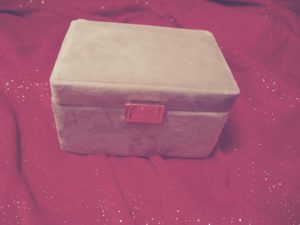 One of the few things I asked for this Christmas was a really nice jewellery box. Lee bought me this one and I absolutely love it! It is a soft grey velvet box with a rose gold clasp to keep it shut. It gave me a great excuse to go through all my jewellery and only keep the things that I actually wear or have great sentimental value to me, so it's all in here now!
Cage Necklace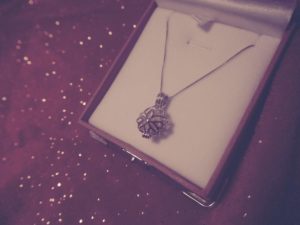 This is something I had been waiting for since I got back from Disney! You may remember that I picked a Pearl in the Japan Pavillion at Epcot, something that has been on my bucket list since forever! My mum offered to buy me a cage pendant for the Pearl I picked so I chose this beautiful Lotus Flower cage as a reminder of where I picked my Pearl 🌸
Hand Warmers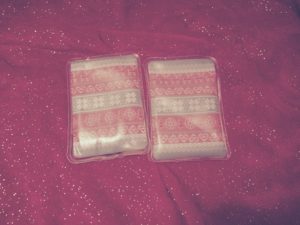 HAND WARMERS! Those of you who know me will know that I am pretty much always cold. I feel the cold really easily so Lee bought me these giant hand warmers which are about the size of my hand and can reach temperatures of up to 55ºC 😍I actually used one on my back the other night as I have hereditary back pains every so often and these worked amazingly to reduce the pain! I can also see these being incredible for period pains, so ladies, if you're like me and tend to get extremely painful cramps when Aunt Flo comes to visit, get yourself a set of these bad boys!
Toffifee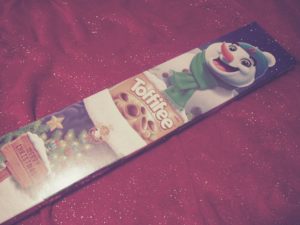 I bloody love me some Toffifee! This pack holds 3 boxes of 12 in it and I've already polished off an entire box!
3D Puzzle – Big Ben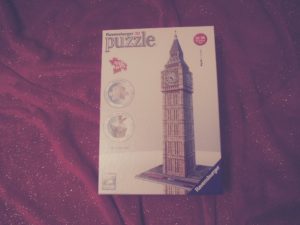 I'm a sucker for a jigsaw puzzle and in recent years, a good 3D puzzle! Last year Lee bought me the Disney Eiffel Tower 3D puzzle which I absolutely loved building and have had it on display ever since. This year he bought me the Big Ben 3D puzzle which I have also already built and put on display! I can't get enough of puzzles!
Harry Potter Calendar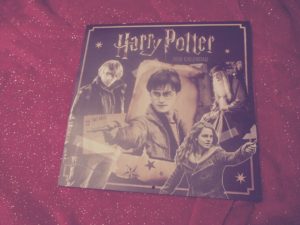 My last Christmas present was from my stepbrother Taylor. As well as Disney, I am a huge Harry Potter fan. That's this years' calendar sorted!
That's pretty much the bulk of everything I got for Christmas, I did also get some really cute Mickey and Minnie Mouse hoodies and some other bits and bobs that I can't remember right now but I have been truly and utterly spoiled this Christmas yet again! I'm so looking forward to seeing Waitress and Hamilton and am loving using the rest of my gifts such as the craft kits and journals! I'm super, super lucky!
So, that's a wrap on Blogmas 2018! I hope you enjoyed reading my blogmas posts as much as I enjoyed writing them! I definitely think this is something I will do again in 2019, but maybe just 1 a week rather than 2 so that I can write posts with more better quality content. What was your favourite thing that you got for Christmas this year? Let me know in the comments below…
See you soon!
---
Related