Hello Everyone! We are now only 6 sleeps away until Christmas, how exciting is that?! Today I thought I would do the 'Christmas Tag' which involves me answering lots of Christmas-related questions! I love a good Q&A so it will be good fun for me and a chance for you to get to know me a bit better…
1. What is your favourite Christmas film?
My absolute favourite Christmas films are Disney's 'The Santa Clause' and 'A Muppets Christmas Carol' You can learn more about my other top picks for Christmas movies here
2. Have you ever had a White Christmas?
Yes, I think so? although, if it's going to snow where I live, It normally does it in January/February. Here's a pic from back when we had the 'beast from the east' earlier this year…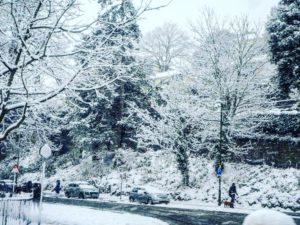 3. Where do you usually spend your holiday?
Before I left home it was always at my mum's house, But since I moved out 3 years ago, we usually spend a few hours at my mum's, a few hours with Lee's family and then we go back home to watch Christmas TV, have our Christmas Dinner and eat lots of snacks. 🍫🍿This year will be slightly different though as we are going out for Christmas Dinner so no cooking this year! Hoorah!
4. What is your favourite Christmas song?
My favourite Christmas songs are:
Christmas (Baby Please Come Home) by Michael Buble
Fairytale of New-York by the Pogues and Kirsty McColl
Underneath the Tree by Kelly Clarkson
What Christmas Means To Me by John Legend Ft. Stevie Wonder
Step Into Christmas by Elton John
5. Do you open any presents on Christmas Eve?
Nope, I don't think I ever have?
6. Can you name all of Santa's reindeer?
Dasher, Dancer, Prancer, Vixen, Comet, Cupid, Donner, Blitzen, Rudolph 🦌
7. What holiday traditions are you looking forward to most this year?
Myself and Lee have a tradition whereby we give our gifts to each other when we get back home in the evening, occasionally we give them in the morning if we have time, but we have a busy Christmas Day this year!
8. Is your Christmas tree real or fake?
Fake. As much as I love the look and smell of a real tree, they can be really high maintenance! It's easier to just whip the tree out fo the loft each year 😊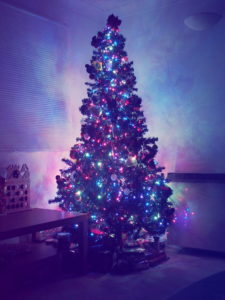 9. What is your all-time favourite holiday food/sweet treat?
Christmas Dinner is my all time favourite meal ever. Snack wise, I love a good cheese board with crackers or breadsticks and dips or Pringles or Matchmakers. Just all the food really. And you can't beat a good Hot Chocolate!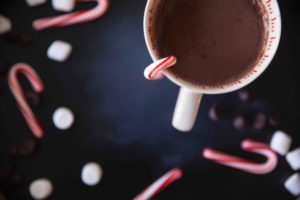 10. Be honest: do you like giving gifts or receiving gifts better?
I honestly prefer giving gifts. Reason being is that I love shopping and being able to buy something for someone that will put a smile on their face is the best!
11. What is the best Christmas gift you've ever received?
I've been really lucky to have received so many amazing gifts over the years so it's been really difficult to pick just one! I'd probably say one of my best and most useful gifts I've received was my MacBook!
12. What would be your dream place to visit for the holiday season?
I would love to spend Christmas in New-York 🗽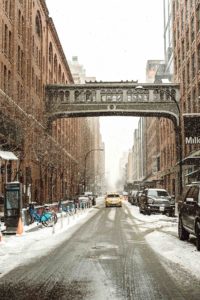 13. Are you a pro-present wrapper, or do you fail miserably?
I do love a bit of wrapping, however, that doesn't mean I'm necessarily good at it! I'm not awful though so I'd say I was pretty average!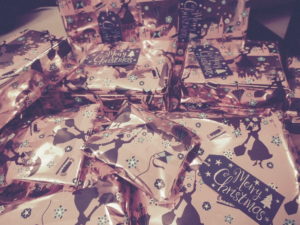 14. Most memorable Holiday moment?
Waking up on Christmas morning as a kid and the excitement of going downstairs to find that Santa had been 🎅🏻
15. When did you realize the truth about Santa?
Pardon?
16. Do you make New Year's resolutions? Do you stick to them?
I always make quite reasonable resolutions so end up having achieved most of them by the summer! They tend to usually be either small changes/improvements or goals that I set myself for the year.
17. What makes the holidays special for you?
All the family being together 😊
18. As a kid, did a sibling ever receive a present that you wished was for you?
Yes! lol One year, all my brothers got the first iPod touch and I asked for something else, but when they all had them and I didn't, I really wished I had asked for one! I ended up getting one for my birthday a few months later lol
19. Have you ever made a snowman?
Only every single time it has ever snowed ☃️
20. What is your favourite thing about Christmas?
I just love the atmosphere at Christmastime and seeing everyone so happy 😊
---
Related