Hello! Today I am going to show you my top nail polish picks for Christmas/Winter!
Christmas is party season and one of my favourite ways to dress up an outfit for a Christmas party is to paint my nails! I love a good Christmassy glitter nail polish at this time of the year, I have soooo many nail polishes its unreal, but I love that my favourite brand (BarryM of course!) always tends to bring out a new glitter polish just in time for Christmas! Here are my faves:
Jingle Bells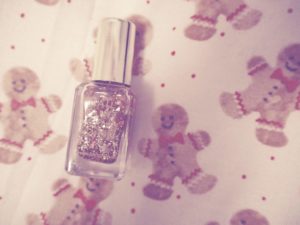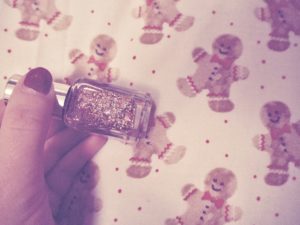 One of my absolute favourites, 'Jingle Bells' is a gorgeous mix of rose gold, silver and pink glitter. This one will definitely be my Christmas Day nail colour!
Icicle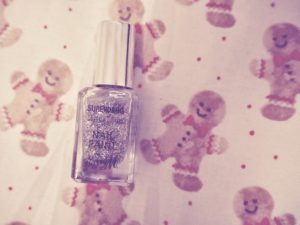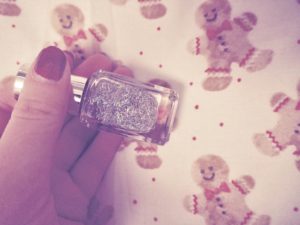 Icicle is an iridescent silver tinsel/glitter nail polish it's absolutely beautiful and so wintery!
Supersonic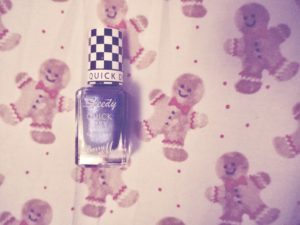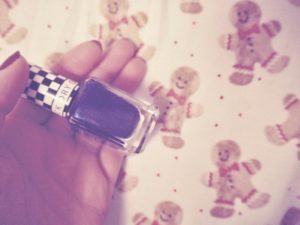 Supersonic is a sparkly/shimmery blue/purple colour. Not necessarily a Christmassy colour but still sparkly and very pretty!
Neon green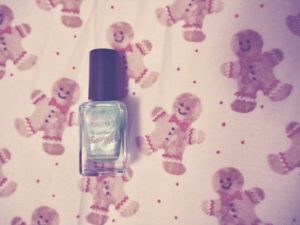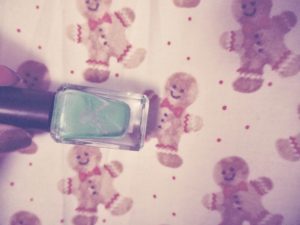 This one is a bit obnoxious I'll admit, but to be fair, what isn't at Christmas?? The colour is a bright neon green with a silver undertone. I kind of reminds me of the Grinch! 😂
Red Wine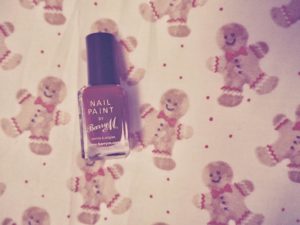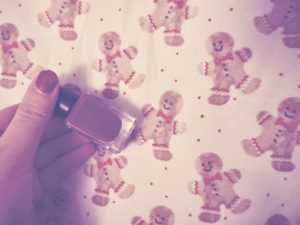 A beautiful classic deep red colour. Perfect if you want to be festive without being too in-your-face.
Diamond Glitter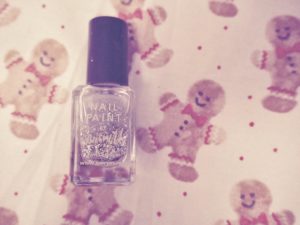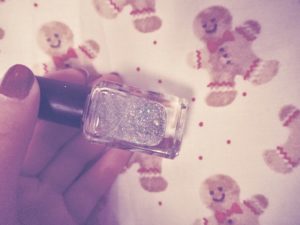 Diamond Glitter is a lovely mix of silver glitter and sequins.
Blood Orange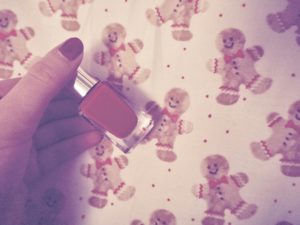 now, this one is called 'Blood Orange' but it's not Orange at all really, it's a very bright post box red and it perfect for Christmas!
Whimsical Dreams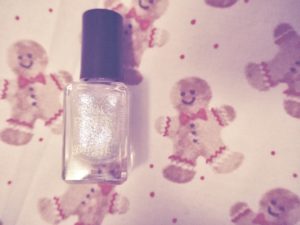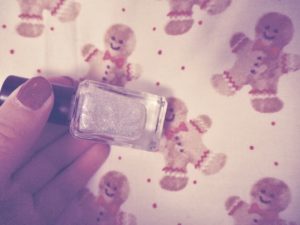 this one is another sparkly silver/white glitter with a purple/blue undertone. This one is probably my favourite out of all the silver glitters. It would look amazing over white nail polish.
Masquerade
My joint first favourite glitter polish along with 'Jingle Bells' is 'Masquerade. It is a stunning silver purple and blue glitter polish. It looks amazing under navy blue nail paint or on its own if you apply it well enough.
Foil Effects Gold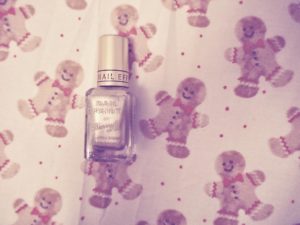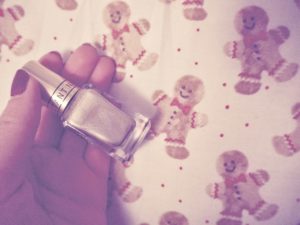 A classic gold nail paint, another great choice if you want a subtle festive look.
Opulent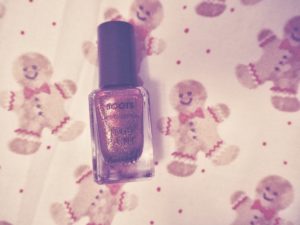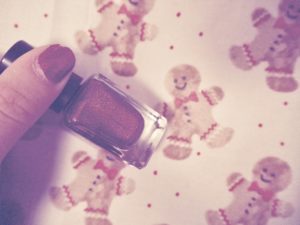 I've had this one on for the last couple of weeks now and it's so gorgeous!  It's a lovely festive red colour with red and gold glitter.
Bronze Bae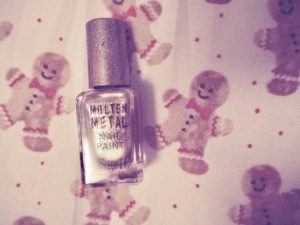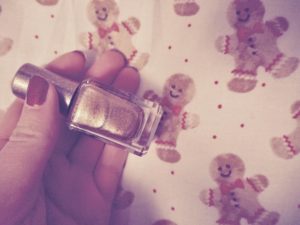 This one is sooo sparkly! lots of glitter and lots of bronze!
Gingerbread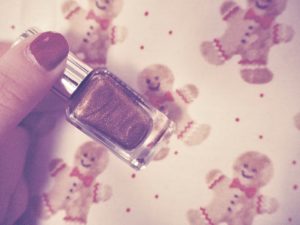 'Gingerbread' is exactly what it says on the tin. The colour is that of a delicious warm gingerbread cookie!
Frost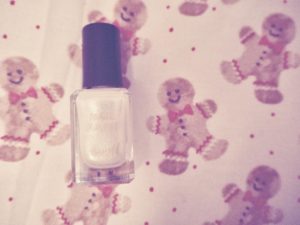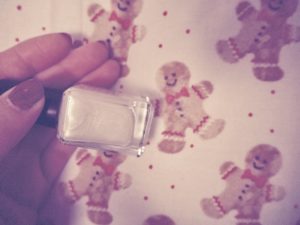 'Frost' is a white sparkly nail polish and looks exactly as if you could bottle the early morning frost that settles on the ground in winter.
Rimmel Glitter 002 Ruby Crush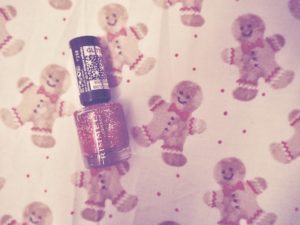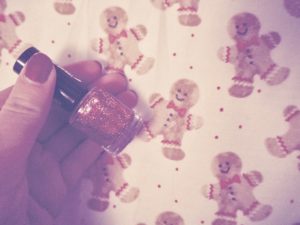 This was my Christmas polish of choice last year. I wore it over the top of a plain red nail polish and it looked stunning!
PS… Glitter 06 Lucky Star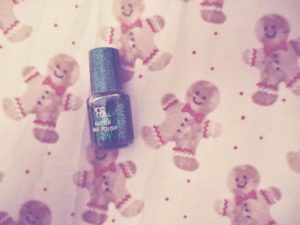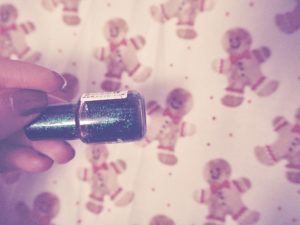 My final Christmas colour is this beautiful sparkly green nail polish from Primark. I've yet to try this one out but just looking at it in the bottle makes me feel festive! This would look amazing over a plain green polish.
So there are my Christmas Nail Paint picks! Which one do you like best? Let me know in the comments below and I will see you on Wednesday for Blogmas #6!
---
Related