Hello everyone! Well, it's the 12th of December which means, we're halfway to Christmas! Woohoo! Today we'll be talking Christmas movies. Now, we all know that Christmas is the best time of the year when it comes to food and atmosphere, but it's also the best time of year for entertainment! There are pantomimes, festive songs, loads of fun things to watch on the TV and of course, Christmas films! The following is a list of all my favourite Christmas movies to get me in the festive spirit…
The Santa Clause Trilogy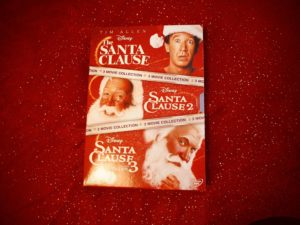 Arguably the best portrayal of Santa from Tim Allen here. These Disney classics are my all-time absolute favourites, along with The Muppets Christmas Carol of course! I watch these every year without fail and they always get me into the festive spirit. Plus, how cool would it be to become Santa?? #bestjobever
The Muppets Christmas Carol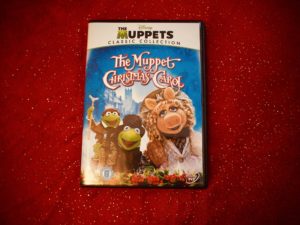 Another one of my tippy-toppy favourites! I absolutely LOVE The Muppets, always have and always will! Again, arguably the best version of A Christmas Carol ever released, this one has comedy, great catchy tunes and of course, Muppets! All while sticking to the classic original tale!
The Grinch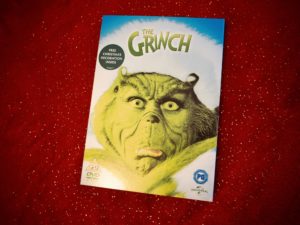 I mean, who doesn't love The Grinch? Always a good choice when you're in the mood for a laugh! Also, who else tried to do Cindy-Lou Who's hairstyle when they were younger? (you're lying if you say you didn't) 😉
The Polar Express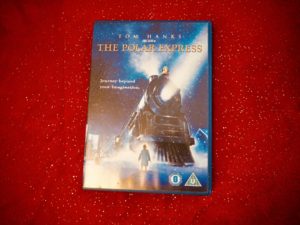 Ah, the Polar Express! Can you believe this is 14 years old already? That makes me feel so old! I remember the first time I watched The Polar Express and I hoped that it would come and pick me up on Christmas Eve and take me to the North Pole!
Arthur Christmas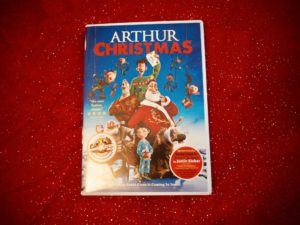 Arthur Christmas is one I only came across over the past 2 years or so. It's such a fun film and I love how it shows the generations of different Santa's!
The Snowman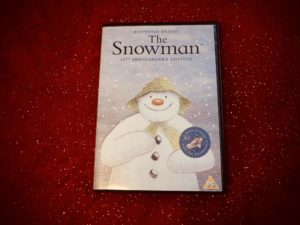 We're walking in the aaaaaair! Gotta love The Snowman! I'm pretty sure this is on the TV on both Christmas Eve and Christmas Day along with its sequel 'The Snowman and The Snowdog' but nevertheless, you can never see it too many times! The sequel is also a worthy mention!
Nativity
Nativity is such a fun Christmas film! The story is so lovely and the songs are ridiculously catchy, you can't help but love it!
A Christmas Carol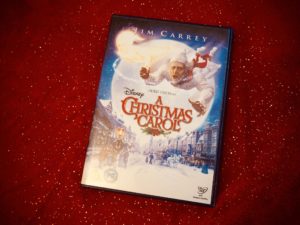 I'll be honest, the animation in this one edges on creepy, but it's a great movie none the less. Very traditional and classic Christmas!
Beauty and The Beast Enchanted Christmas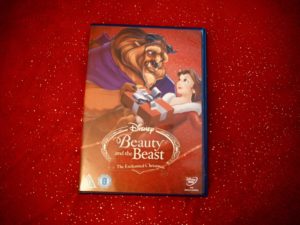 Bit of classic Disney! This one tells the story of the Christmas in which Belle and the Beast fell in love! So sweet and with great original songs, it's perfect for any Disney lover!
Other Favourites
Christmas With The Kranks
Elf
Miracle on 34th Street
Jingle All The Way
The Nightmare Before Christmas
So far this year I have watched 2 out of 3 of the Santa Clause movies, A Muppets Christmas Carol, Love Actually and Beauty and the Beast Enchanted Christmas. Can't wait to watch the rest over the next few weeks now that 'I'm A Celebrity' has finished and we will need something else to keep us entertained in the evenings!
What's your favourite Christmas movie? Let me know in the comments below 😊
See you on Saturday for the next instalment of Blogmas!
TREE UPDATE 
After a few days of having no Christmas tree, we now have our new tree up! Hooray! It's a whopping 7ft-er and is absolutely incredible!! Here's a pic of the finished (and final!) result…
---
Related 
Festive Reads – My November/December Reading List