I want my blog to be a place where I can share the real-life stuff as well as all the nice fun stuff, prove that it's not all sunshine, daisies and butter mellow (brownie points if you get that reference!) I'm not posting this for attention or sympathy, purely to get it all off my chest and explain how I intend to improve my self-care. So, with that in mind, the first part of this post might be a little bit whiny. Sorry!
I've had a week, to put it politely. I haven't been feeling particularly happy lately, I feel a bit run down like I've been swimming against the current for a while and still not getting anywhere. I've had a few busy weeks with work and when the weekends come around, we don't really stop then either. We're always on the go doing something which is all good fun but eventually, the constant pace takes its toll, Which unfortunately has happened this past week!
I have lost my voice.
Yes, as I write to you now this is my only means of communication. So far I haven't been able to speak for 3 days and it's really, really weird. I've never lost my voice before so it's a first, but I think it's my body's way of saying woah…slow down. As well as not feeling 100% physically, I've felt pretty low lately. I think it's for a mixture of reasons, I was looking at myself in the mirror recently and realised that I've kind of let myself go a little bit. Not massively, I'm by no means 'fat' but I am currently the biggest I've ever been. I know they say when you're in a happy relationship you put on weight but I need to take control of it before it gets out of hand! I've always struggled with my weight, although it used to be that I struggled to put weight on, now it all seems to be catching up with me! So, in an attempt to get fit and feel better physically and mentally, I've decided to put together a sort of self-care plan!
I've talked about self-care before and how important it is but I've never really focused on my physical wellbeing in the process, so I'm going to change my life little by little starting with getting fit! I've never really been into exercise, I used to do the bare minimum in P.E. at school because I don't really like sports, but now I'm well into adulthood I feel like I actually want to be the kind of person who wakes up at 6am and goes for a run or to the gym for an hour, but with the fitness level I'm currently at, I've got some serious work to do! The plan is to tone up, get fit enough to be able to go for a run without feeling completely knackered afterwards and I also really want to work on my flexibility because I've always wanted to be able to do yoga properly, like doing the splits and handstands etc. but I'm aware that none of this is going to happen overnight!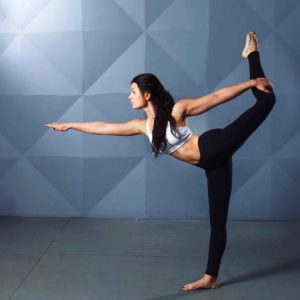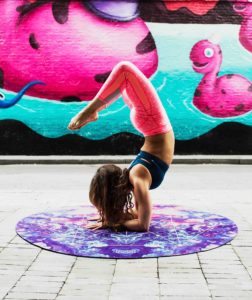 My diet could also do with some improvements, after all, if you put good stuff into your body, you'll feel good in general, so I've found these 3 useful apps in order to help me on my way with fitness and healthy eating:
Active 10

– Aims to get you actively walking for at least 10 minutes a day. You can set yourself goals, track your progress and improve your health along the way.
Easy Meals – Myself and Lee have already been using this one for a little while. It gives you recipes for healthier versions of your favourite meals and provides meal inspiration when you fancy something a bit different to the usual stuff. It's so good because you can add a load of recipes to your weekly plan and it will give you a shopping list of all the ingredients you need to get to make the meals – so handy!
Couch to 5k – Possibly the app I'm most excited about, this app helps you get from couch potato to being able to run a 5k in just 9 weeks when stuck to correctly. I'm really willing to give this a go as I've read a lot of success stories from people who have used this app and I'd really like to be able to add one of my own!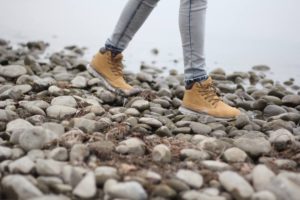 As well as improving my diet and fitness, I am going to try really hard to improve my mental wellbeing! I think one of the reasons why I might be feeling so down is that I've been on the pill for the past 6 years, which is well known to wreak havoc on your hormones. (Is that TMI? Maybe, I don't know) Women who are on the pill are 70% more likely to experience anxiety and depression than those who are not, what a crazy statistic! For the first few years I put my mood swings and emotions down to growing up but the past year or so, I've noticed I'm not the same person I used to be anymore. A lot has happened in the last few years which could be a contributing factor, but after reading reviews and other peoples opinions on the same pill I'm taking, I'd say about 95% of girls have expressed the same concerns, they don't feel like the same person anymore, they get irritable easily over silly things, they're more emotional, depressive and generally become a bit of a b**ch – all factors that I have unfortunately noticed in myself! It's just a shame that it's taken me 6 years to realise that this might be the problem. I'm hoping that in starting exercising more, the endorphins it releases will help with my emotional state and moods!
Another way I think I can make myself happier is by focusing more seriously on my writing career. I enjoy my current job, but it's not my passion. The dream is to become a full-time blogger – Crazy, I know, but not impossible.
I was a bit embarrassed the first time someone asked me what I wanted to do once I'd set my mind on writing. I kind of made myself sound really apologetic while saying it, like 'oh, I know it sounds stupid but I have a blog and I would really like to write full time' but they stopped me as soon as I said it and said 'your dream is never stupid' and I thought about it and… they were right. Why is that stupid? If I enjoy it and want to pursue it, and other people have managed to become full-time bloggers, why can't I? Sure, it's not gonna be easy if it ever happens at all, but after all this time of trying different career paths and not really finding any one thing that I felt was right for me, writing this blog is the one thing I haven't given up on and really enjoy. So, I've got a plan of lots of content I want to release in the next few months and am working on re-designing my blog in the near future. I want to give it a shot and see how far I can get, if it doesn't work out then that's fine, but at least I can say I tried! Writing this blog makes me happy and acts as a way for me to release stress and pressure I've been feeling, so even if nobody reads this, it's helping me in some way!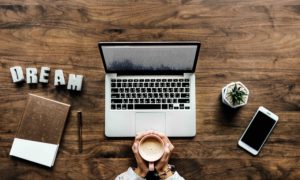 Anyway, that's enough rambling! In short, I'm going to start my self-care plan with my fitness journey and keep you posted with updates along the way, as well as setting this blog into motion! Any tips, tricks and advice will be gratefully received along the way, so please get in touch if you have any!
bye for now!
Beth x
---
Other Blog Posts:
HEATHER'S The Musical – Review