Hello Everyone! Welcome back to another favourites post! Late May/early June is when all the lovely summer stuff starts coming out in shops and I am so excited because summer stuff is so much fun to shop for! I LOVE summer and this year we've been lucky enough to have actually had sun in the UK (what??!!) ☀ Yes, the weather has been GLORIOUS lately (after the winter we had this year, we deserve it) which means everyone has been happy and cheerful and it is just the best. Also, I'm not a football fan myself but I must say we are doing a heckin good job in the world cup! ⚽ Another contributing factor to everyone's happiness! Hooray!
Anyhoo, onto this month's cool purchases…
My June Favourites
Birchbox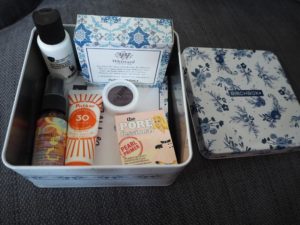 So the June Birchbox came in a lovely tin as it was Birchbox's 5th birthday! I really liked this one actually, the products were much better than last months in my opinion. This month I received:
Polaar Facial Suncream– This is perfect for my upcoming trip to Florida. I would normally just use regular sun cream for my face, but this one has extra moisturising properties so keeps your skin healthy as well as protecting it from the suns UV rays. Definitely going in my suitcase!
Number 4 Jour d'Automne Smoothing Balm – I seem to get quite a few smoothing balms/creams with Birchbox, but I'm all for good hair care. I've yet to use this one as I have plenty of others on the go, but this might be handy to take with me on my upcoming holiday too!
Ella Eden Eyeshadow – This is such a lovely eyeshadow. I chose the shade 'Faith' which is a really nice brown colour as it's one of my go-to shades. The packaging seems a little cheap if I'm honest but the pigmentation and eyeshadow itself is of good quality!
Benefit Pore-fessional Pearl Primer – again, this is another product I've yet to use but I love Benefit products so I can't see this being anything but brilliant! I used to use a primer every day before doing my makeup but stopped after a while because I couldn't see any noticeable benefit/difference from using it. I will give this one a go and see if It changes my mind!
Amika Bombshell Blowout Spray – Not overly excited about this one, smells a little bit funky if I'm honest.. and I tend not to blow dry my hair, just let it dry naturally. But I'll try anything once, and see if it's any good!
Whittard Chelsea Tea – I'm not really a tea kind of person, I much prefer a herbal tea rather than an English breakfast tea, but this little pack has maybe persuaded me to perhaps try flavours that I wouldn't usually pick up in the supermarket. The flavours included were:
Earl Grey No.33 – Black Tea with Bergamot Flavours.
Lemon & Ginger No.35 – Ginger, Citrus and Blackberry Leaves.
Mango & Bergamot No.07 – Tea with a touch of tropical flavours.
Price: £10 + £2.95 P&P monthly
Get Yours With This Link And Receive 50% Off Your First Box!
Mickey Mouse Cap – Primark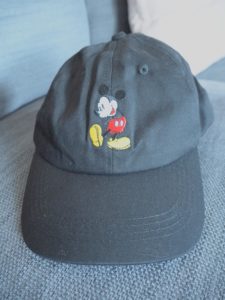 When I saw this Mickey Mouse cap in Primark when I was in London a few weeks ago, I thought it was so cute and I decided it would be a good idea for when we go to Florida in August! I am quite the hat person, I wear lots of different beanies and woolly hats in winter but never seem to wear hats in summer, so I loved that I found one I like enough to wear throughout the hot weather, So cute!
Price: £5,  Primark
Lee Stafford Coco Loco Products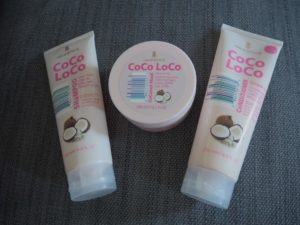 I went out to boots recently to find a new shampoo and conditioner as I've been using the same one for a while now and fancied a change. I'm a big fan of coconut scent so when I saw these new Lee Stafford Coco Loco range, I decided to give them a go! I LOVE the smell and they make your hair so soft and shiny, I can see myself buying this for a long time to come!
Price: Currently 3 for £15, Boots
Dove Visible Glow Gradual Self-Tanning Lotion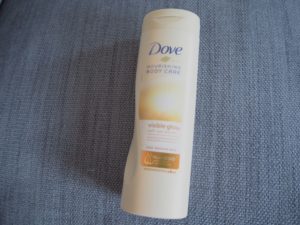 As many of you will know, I am going to Florida at the end of August and as many of you will also know, I am naturally very, very pale. I hardly ever tan, I tend to burn really easily so I have been looking into trying self-tan for a while In the hopes that 1. it will create a good base for me to work on a natural tan and 2. Make me look a bit less ghost-like! I went into Boots and was a bit overwhelmed by the amount of different self-tanning products that were available, so decided against buying one until I'd read some reviews and tutorials. However, when I got to the till they had this Dove Visible Glow Gradual Self-Tanning Lotion on offer for £3.49, I liked the idea of it being a gradual tanning lotion because there wouldn't be an instant result if it went wrong! So far I've been using every day for 2 weeks and have definitely noticed a slight difference, and it smells really amazing.
Price: £7.69, Boots
Impulse Body Mist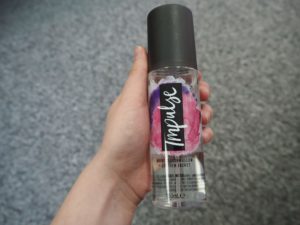 I actually bought this a couple of months ago but have only just started using it. I bought one in the scent 'Burnt Marshmallow and Leather Jacket' – they have some odd fragrance combinations, but they smell amazing! I really love this spray and can see it lasting a long time.
Price: £6.00, Boots
So that's what I've been loving in June! Do you have any recommendations for me to try or have you tried any of the above yourself? Let me know in the comments below…
See you soon!
Beth x
Disclaimer:
I can't stress enough how I am not in any way sponsored by any of the brands/companies I might mention, I am purely expressing my genuine opinions and love for the products that I have purchased.
---
Other Related Posts