Hello Everybody! As you know, I have recently returned from the trip of a lifetime to Walt Disney World in Florida. Since I found out I was going to Disney on my birthday back in April, I started saving as much as I could for spending money. (I'm quite good at saving!) When it was eventually time to exchange our £ into $, we had quite a decent amount and were very proud of ourselves and excited to get the holiday started! So today I am going to show you all the lovely souvenirs we bought whilst in Florida…
Disney Pins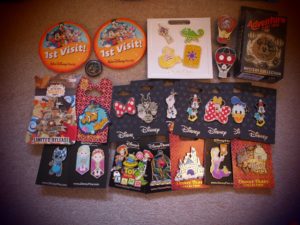 I am a collector of many things of which I will enlighten you on in the near future. Pins are one of those things. I have always loved collecting Pins and have quite a few so I was really excited to buy some more to add to the collection on this trip! Here are the ones I bought…
Enchanted Rose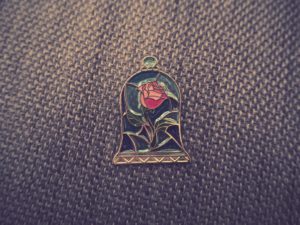 This was the first one I picked up a couple of days into our trip. I am a huge Beauty and The Beast fan and I fell in love with this pin as soon as I saw it. Just look at how beautiful it is and I love the stained glass effect!
Elsa and Anna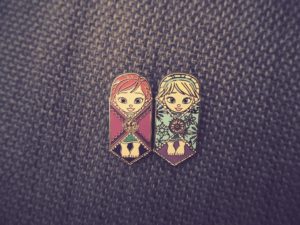 These two were in a pack together and were actually the last pins I bought on our trip. I found these in Norway at Epcot and thought they were really cute, look at their little feet! 😊
A Ghost Will Follow You Home (Haunted Mansion)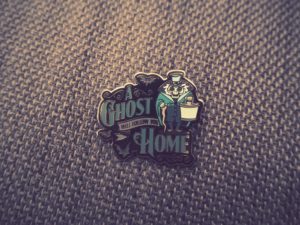 I saw this pin in Memento Mori which is the Haunted Mansion gift shop and didn't realise until we got home that it actually glows in the dark! Amazing!
Olaf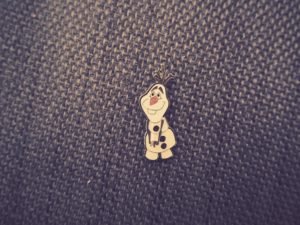 I mean, who wouldn't want to buy this little guy? He's one of the most lovable Disney sidekicks!
Minnie Bow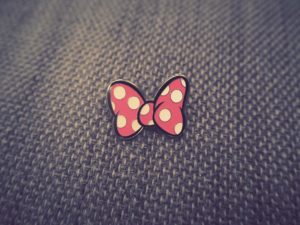 I was looking for something exactly like this and was so happy when I found it, the classic Minnie Mouse signature accessory!
Cinderella Castle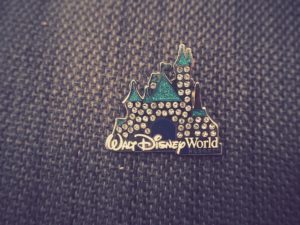 Lee actually chose this one, we were looking at the pins in the Frontier Trading Post (they have a HUGE selection of pins in here, probably one of my favourite shops in Disney!) and Lee found this one which we both love!
Rapunzel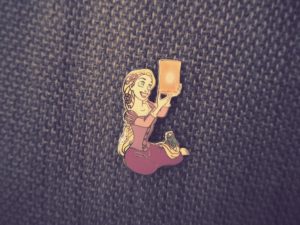 Ah Rapunzel, my joint-favourite Disney Princess. I found this one in a shop in Hollywood Studios as we ran in to get out of the rain that had suddenly made a torrential appearance for 5 minutes. She is just the nicest Disney Princess there is!
Rapunzel Pack: Lantern, Tower, Pascal, Rapunzel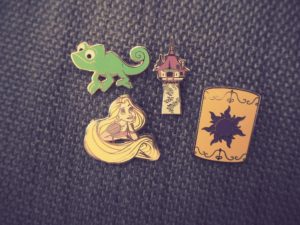 I was looking everywhere for a nice Pascal pin (which unfortunately is impossible to find in Disney) UNLESS you buy this really lovely Tangled pin pack! I was so lucky to find this pack in Fantasyland which included the one pin that I fell in love with a couple of years ago when I saw it on Pinterest- the Tangled Lantern. I was so excited to finally have them!
Stitch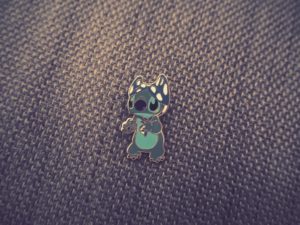 Lee actually found this one in Hollywood Studios and we decided we had to get it! Stitch is one of my favourite Disney characters and we thought this pin was really cute – Stitch with the bra on his head! 😆
Hot Air Balloons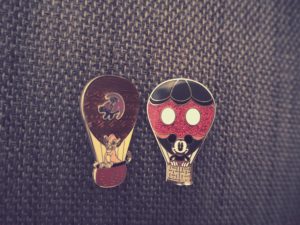 These two were in one of the Mystery Pin box collections that you can buy at Disneyworld. They have many different kinds that you can get so there is something for everyone. Each mystery box has 2 pins in and on the back of the box, it shows you which pins are in the collection and may be in your box. I picked the Adventure Mystery Pin Collection which had lots of different character hot air balloon pins in, I was so happy to get the Mickey Mouse one as it was one of my favourites in the collection and I also got the Simba one which I love the colours of! I will continue on with this collection on my next few trips to Disneyworld until I collect them all! 😊
Finding Nemo The Musical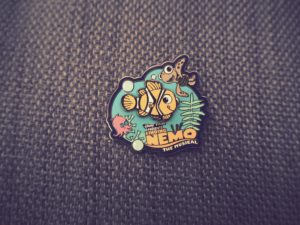 I bought this pin in the Animal Kingdom after we watched Finding Nemo The Musical, which in my opinion is the best stage show at Disney! It's a must-see, I absolutely loved it!
Villains Trick or Treat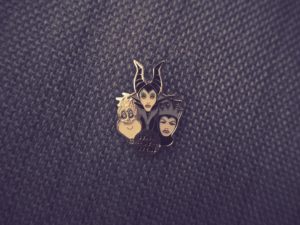 Got to show your respect to the Villains! I bought this one as a reminder of Halloween at Disney and that the Villains need some appreciation too.
Mickeys Not So Scary Halloween Party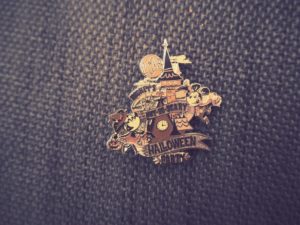 I was lucky enough to get to go to Mickey's Not So Scary Halloween Party, thanks to Lee's sneaky secret planning! we had such a good time and I found out that they do Limited Edition merchandise specifically for MNSSHP guests, so when I saw they had Limited Edition Pins, I just had to get one, I love it!
Toy Story Land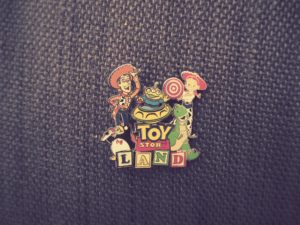 I wanted a Toy Story Land pin as soon as I saw them and ended up getting this one because it was unique. The 'Y' in Story is red, not yellow as it should be! I love unique find as it's one of a kind and nobody else will have a pin the same!
Donald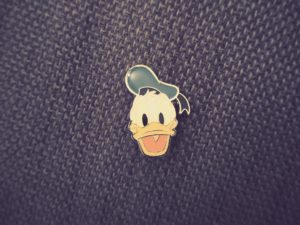 Classic Donald! This is such a lovely classic character pin, Donald is a massively misunderstood character in my opinion and he was a lot of fun to meet!
Baby Dory Plush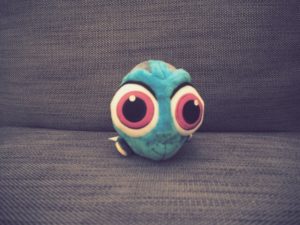 As well as my Finding Nemo The Musical pin, I saw this adorable baby Dory plush after watching the show and I just couldn't leave her behind! Just look at those eyes! And for any of you that have seen 'Finding Dory', baby Dory is just the stinking cutest and I was basically an emotional wreck for the duration of that movie. It's just so cute and sad and heartwarming and lovely all at the same time.
Postcards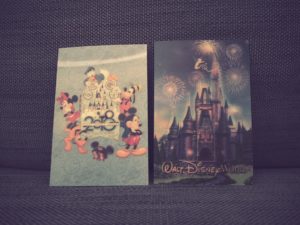 Postcards are another thing I collect. I just think they are a really lovely sentiment to send and receive. They don't take a lot of effort but they really make your day when you get one 😊 I have quite the large collection from ones I've been sent, given and even ones I have bought for myself (look out for my 'collections' post coming soon!) We decided it would be a good idea to send ourselves a postcard from Florida so that we could look forward to getting home and awaiting its arrival. However, we popped these in one of the postboxes on Main Street in the Magic Kingdom out on our very last day at Disney and by the time we arrived home the next day, they were already there waiting for us! It was super speedy postal service.
Free Disney Springs Necklace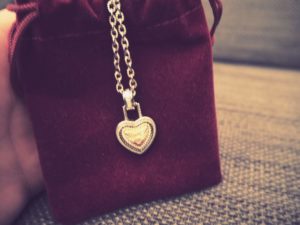 For any of you currently at Disney or going to Disney in the near future, make sure you take a trip to Disney Springs and pick yourself up a map. On the back of the map, there is an offer of a complimentary necklace if you go into the jewellers and quote 'park map'. We did and were wondering what the catch must be, we asked and I can honestly say hand on heart that there isn't one. When we asked they just said, "We're Disney and we like to do nice things for our guests!" So now I have this lovely 100% genuine diamond necklace to remind me of our trip and it didn't cost me a penny! You'd be silly not to really!
Mickey Straws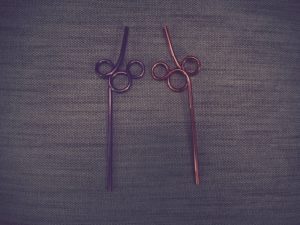 We originally had a yellow one of these from a frozen lemonade slushy that we bought in Frontierland, I was really disappointed with the straw to begin with because it wasn't actually sucking up any of the drink. It wasn't until we got back to the hotel that I realised it wasn't working as it should because it had a huge crack in it! ☹️ Luckily, our hotel cafeteria sold the same Mickey draws in an array of different colours. I picked up a purple one and a classic Mickey red one.
Kitchen Sink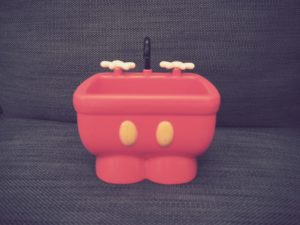 There is an ice cream parlour at the end of Main Street called Edy's and every time we walked past we would hear cheering and clapping, so one night we went in to get an ice cream and see why everyone cheers and claps every now and then. Basically, if you order something called the 'Mickey's Kitchen Sink' sundae, the cast members all cheer and get everyone to cheer for you because you ordered a Mickey's Kitchen Sink! We decided to have one ourselves on our second to last night at Disney and it was AMAZING. They fill the little sink with 2 different flavours of ice cream that you choose (we opted for Cookies and Cream and Mint Choc Chip which is my favourite!) and when I say fill I mean that they basically put about a hundred scoops of ice cream in this thing until its all overflowing and THEN they also top it with squirty cream and cherries and chocolate chips and sprinkles and chopped nuts and just about anything else you could imagine to top an ice cream sundae. It is the BEST! And you get to keep the sink afterwards! 👍🏻
Minnie Ears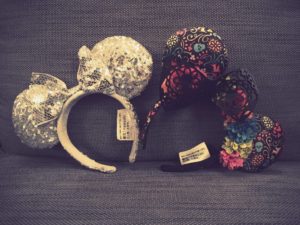 I love the mouse ears at Disney, I am a big fan and also collect these too! I saw the Coco ears on a Disney Parks Instagram post a few months back and vowed that I would find them when I went, I blooming' love 'em! It took me a few days to figure out where they were but ended up finding them in Mexico at Epcot (who knew?) I also bought the silver sequin Minnie ears as I wanted a bit of sparkle, I couldn't make my mind up between the rose gold sequin ones or the silver but I opted for silver because I felt they were more sparkly and went with more outfits!
Eiffel Tower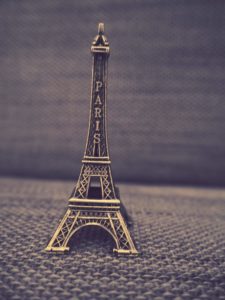 If you have followed my blog since the beginning, you will know that Myself and Lee went to Disneyland Paris last year. It has always been on my bucket list to visit Paris (which we, unfortunately, didn't get to do when we went to Disneyland) however, Epcot has a tiny version of France in the world showcase which we did visit, so I bought this little Eiffel Tower statue because technically, I have been to Disneyland Paris and I have been in a replica of Paris so, close enough!
Stitch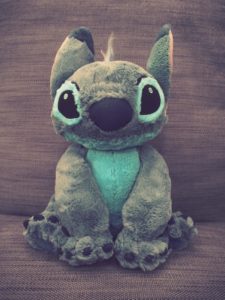 Now, this was another one of Lee's surprises! We went to the world of Disney (biggest Disney store in the world) at Disney Springs and I was looking around at all the lovely things they sold, I must have lost Lee for about 15 minutes so ended up waiting for him outside, when he came out, he had a big Disney Parks carrier bag. When I asked what he had bought, he gave me the bag and inside was this giant Stitch plush! I LOVE HIM! (And Lee is not so bad either I suppose 😋)
Photo Albums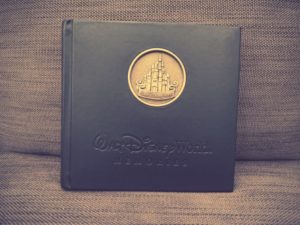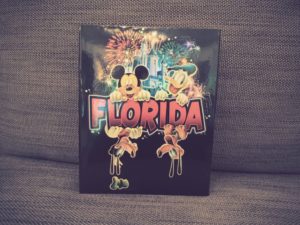 We always get a photo album when we go to Disney so we were on the lookout from day one for a nice one to buy. We saw these and just had to get them! The expensive looking blue one was from Disneyworld and the Florida Disney one was from Walmart (Walmart is amazing by the way)
Stitch Towel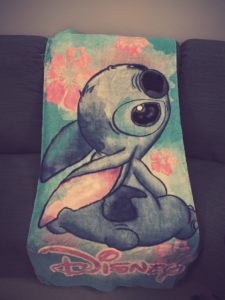 I love a nice themed towel and how adorable does Stitch look on this one?! He is just the darn cutest! Another great Walmart buy, I highly recommend that if you are going to Disneyworld at some point, make sure you take a trip to the closest Walmart, you will find loads of Disney Souvenirs at half the price they charge in the parks, it's AMAZING.
Clothes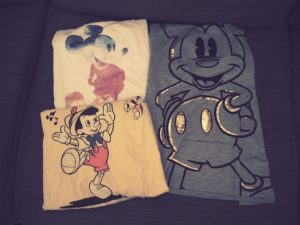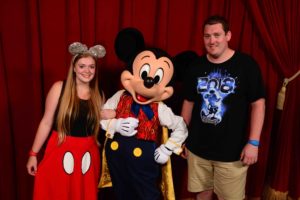 I couldn't go to Disney and not buy any clothes now, could I?? The dress is my absolute favourite, It's actually meant for children but the child's sizes were so big in Walmart, they fit me like a glove! I couldn't resist and decided to bag myself one, Mickey Mouse was thrilled when we had our photo taken together! The two T-shirts on the left I bought from Uniqlo in Disney springs and I just love them! It's very difficult to find Pinocchio merch anywhere these days so I was so happy when I found this lovely shirt! And the Mickey Mouse watercolour one is just beautiful too. The grey and gold Mickey Mouse tank top was from Walmart.
Pick A Pearl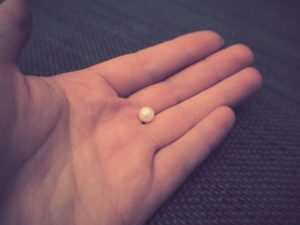 Pick A Pearl – I ticked another thing off my bucket list on this Disney trip, I picked a pearl! In the Japan pavilion at Epcot, you can pay to pick an oyster from one of their tanks and they will open it up for you and give you the Pearl inside! You can also get them set into a piece of jewellery such as a necklace or a ring but I just had mine in a little bag as I had seen a Pearl cage pendant I liked online for a fraction of the price of the ones at Disney. Such a great memory in which I will hold fondly!
Silhouette Portraits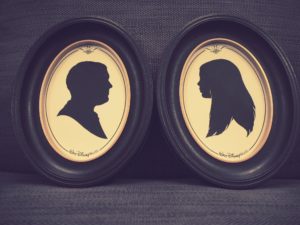 It has always been on my Disney World bucket list to get my silhouette done on Main Street, how cool are they?? They are a bargain at just $8 and only takes the artist 1 minute to cut out by hand. That's right, they cut these BY HAND. Insane talent!! It's an extra $10 to get them framed but its still such a bargain, you also get 2 copies so it's well worth it!
Rapunzel Christmas Decoration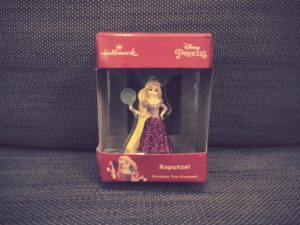 I found this beauty in Walmart for just $4. They had a few different characters but I just had to get Rapunzel. She even has her frying pan! Very excited to add this to my tree this year.
Fridge Magnets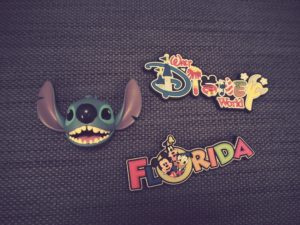 we are big fans of fridge magnets! We always make sure we buy one wherever we go and found lots of lovely ones at Disney World! Stitch and the Walt Disney World magnets are both from within the parks and the Florida Disney one was from Walmart.
Pressed Coins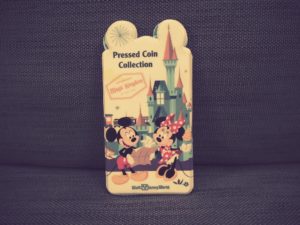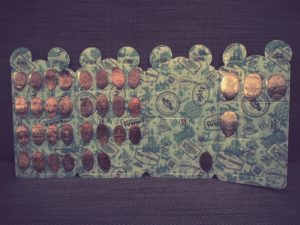 Another item I collect is pressed coins. I was so excited when I found out that Disney World has over 170 coin press machines! I bought this lovely folder to keep them all in 😊
Autograph book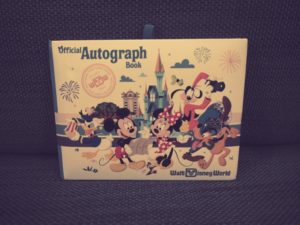 Can't go to Disney World without something to write all the autographs in! There are lots of different autograph books available to buy in DisneyWorld, this one was my favourite and it matches my pressed coin folder!
So, that was everything I bought at DisneyWorld! There was a lot of stuff I also wanted to buy but I suppose I need to leave some things for the next time I go 😋 Thanks for reading and let me know in the comments what you bought at Disney or what you would buy if you were to go…
See you next time!