I have always had a large sense of wanderlust. Wanderlust, for anybody who doesn't know means a strong desire to travel. I love going away on holidays/trips and exploring new places, So I decided to put together a 'Travel Bucket List' of places that I either really want to go to, things I want to see or experiences I want to experience! Yes, I know a lot of these are really cliché but, clichés are just that for a reason (so no judging)
I am one of those people who much prefers a city break with lots of things to do and see than a sunny holiday sunbathing and lounging by the pool (although, this is welcome when needed!) I just love exploring and educating myself on the history and experiencing the culture that the world has to offer.
So, onto the list!
New York City, USA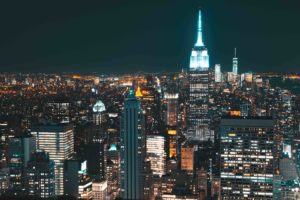 I think this one is in pretty much everybody's list of dream travel destinations. There are a million things I would love to do in NYC: See a show on Broadway, take a stroll through central park, have a look at the statue of liberty and of course, visit Ground Zero and The National 9/11 Memorial & Museum. I have always been fascinated with history and out of everything that's happened since I've been on the planet, I think the 9/11 attacks stuck with me the most. I was completely obsessed when I was at school about learning as much as I could about the World Trade Centre disaster. I just found the whole event so harrowing, It made me realise the level of cruelty but also unity and solidarity in the world. I also decided that I wanted to be a member of an Urban Search and Rescue team when I grew up. Upon reflection, my 11 year-old self was very naive to have thought I could handle that kind of job. The things those individuals must have seen/found in that rubble are things that nobody should ever have to witness. I cannot wait to visit this remarkable city one day and pay my respects to the fallen and explore the city in all its glory.
Amsterdam, The Netherlands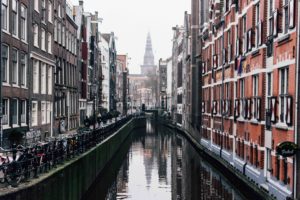 I have always wanted to visit Amsterdam but after reading 'The Diary of a Young Girl' by Anne Frank for the first time just over a year ago, my reasoning has been further justified. I really want to visit the Anne Frank House and see where she stayed hidden for so long during the war. Her story astounded me and I can't even begin to imagine having to go through what she experienced at such a young age! When I am eventually able to visit Amsterdam, I would love to go in Springtime when the Tulips are out in force as they are some of my favourite flowers. I want to hire a bike, ride along the canals and pick up a bar (or two or three…) of the famous Tony's Chocolonely (they remind me of Wonka Bars!)
Paris, France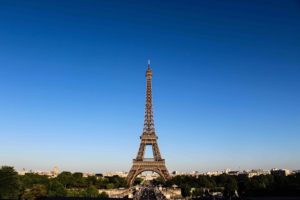 Paris holds the key to your heart, or so they say… Paris has always been on the very top of my to-visit list as it should technically be the easiest to get to from England! with so many different modes of transportation from here, it seems likely that Paris will one day be on the cards! Myself and Lee did try on a few occasions to get an excursion into Paris when we went to Disneyland in September last year, but were unsuccessful! I can't wait to finally get to see Paris by night from the top of the Eiffel Tower and eat all those delicious French pastries (yum) 🥐🥖
Orlando, Florida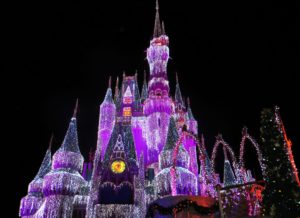 "Sea world and Disney and putt putt golfiiiiiiiiiing" – (name that musical)
No but seriously, DisneyWorld, Epcot, Universal Studios, Legoland, Kennedy Space Centre etc.
Say no more.
So they are my top 4 places I feel I really must see, the following places are a bonus if I ever get round to visiting them:
Rome, Italy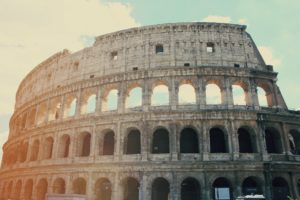 I have wanted to visit Rome ever since The Lizzie McGuire Movie was released in 2003 (bit of nostalgia for ya) I want to try authentic Italian food, See the colosseum and throw a coin into the Trevi Fountain and make a wish!
Dubai, UAE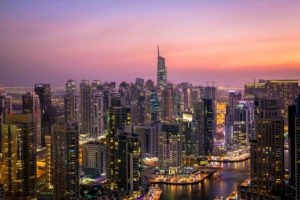 This one doesn't really bother me too much if I don't go but Lee insists I will enjoy it! (he's been several times with work) I suppose it would be pretty cool to see the tallest building in the world! Also the Dubai fountains look amazing.
Venice, Italy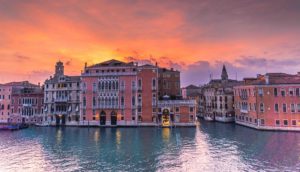 I would love to see Venice before it inevitably sinks. My mum and stepdad went a few years ago before my little sister was born and they said it was amazing. I would love to have a ride in a Gondola, watch the Venice carnival and see St Marks Basilica and walk over the Rialto Bridge.
Cairo, Egypt

I think it would be amazing to see the Pyramids, Tombs and the Sphinx, but I will never actually visit here for a few reasons:
It's far too dangerous in my opinion
too high a chance of getting ill.
bit too risky.
So although it would be cool, I'm too scared of the possible risks! 🐔
Berlin, Germany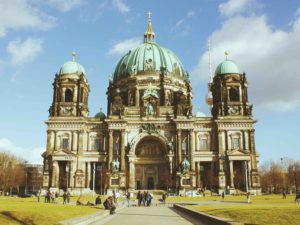 I would love to visit Berlin. The buildings look beautiful and I spend the majority of my holidays taking pictures as I am a photographer by interest. In fact, pretty much all the places on this list are mainly so I can take lots of amazing photos! I would love to have my photo taken under the Brandenburg Gate and see the Berlin Cathedral.
Copenhagen, Denmark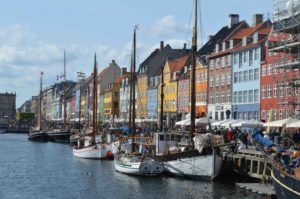 My brother and his girlfriend went to Copenhagen a few years ago now and they really enjoyed it. Again, the buildings look so cool and I would really love to see the original Little Mermaid statue that lives here. I would also like to visit Amalienborg the home of the royals.
St Petersburg, Russia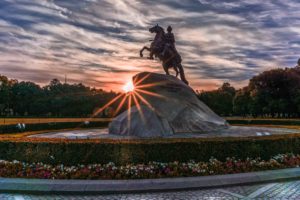 I have always wanted to go to Russia ever since I saw the movie Anastasia when I was little. I then became obsessed with learning everything I could about the Romanov Family (history geek here again) and had this amazing book called Anastasia's Album and it was full of photographs and information on the Russian Royal family – I loved it! So yeah, I want to visit St Petersburg. Plus, the architecture here is simply stunning.
Krakow, Poland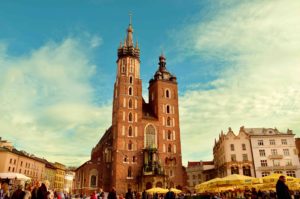 The main reason I want to go to Poland, and I know it might sound a bit dark, but being the history geek I am I really want to visit Auschwitz. It's an extremely important part of history and I feel I need to see it. I also think that the main square in Krakow looks like a really lovely place to have a wander.
Prague, Czech Republic
I want to go to Prague for the photographic opportunities and also to see the Astronomical clock – which is amazing! I would love to visit the old town square, walk across the Charles Bridge, see the castles and cathedral, the dancing house and the Petrín Lookout Tower.
Budapest, Hungary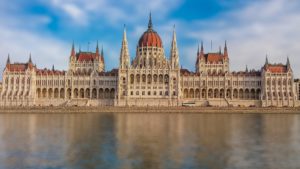 Budapest looks absolutely lovely, I would love to visit there for the scenery, have a look at the thermal baths, see the Hungarian Parliament building (pictured) walk to the Fisherman's Bastion and generally see the sights!
Dublin, Ireland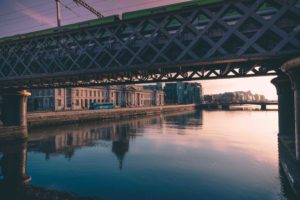 This one is potentially a likely candidate compared to the others as It's not too far from home! I have always wanted to go to Ireland, The streets look really cute and cobbled and it just looks to picturesque. I also love the Irish accent!
So, that's my travel bucket list (for now) I'm sure I'll add to it at some point in the future as and when I hear more about other destinations. Have you visited any of these places? Where do you think I should add to my list? Let me know in the comments below!
Beth x