Furlough week 5 has brought blue skies and sunshine and much of the same old pastimes we've relied on over the last few weeks. We were lucky enough to be able to get out in the sunshine a lot more this week which has been nice! Here's what I got up to…
Monday 11th May
Started the day by finishing off my Metal-Earth Cinderella Castle! This took me such a long time in the end, probably around 3 hours overall! It looks great but I was a bit disappointed with the quality, there were several pieces that I ended up having to glue together as they snapped off as I was bending them into place, but I'm happy with how it turned out! Some bits were really difficult to put together but I'm excited to hopefully get the Haunted Mansion one next time and give it another go.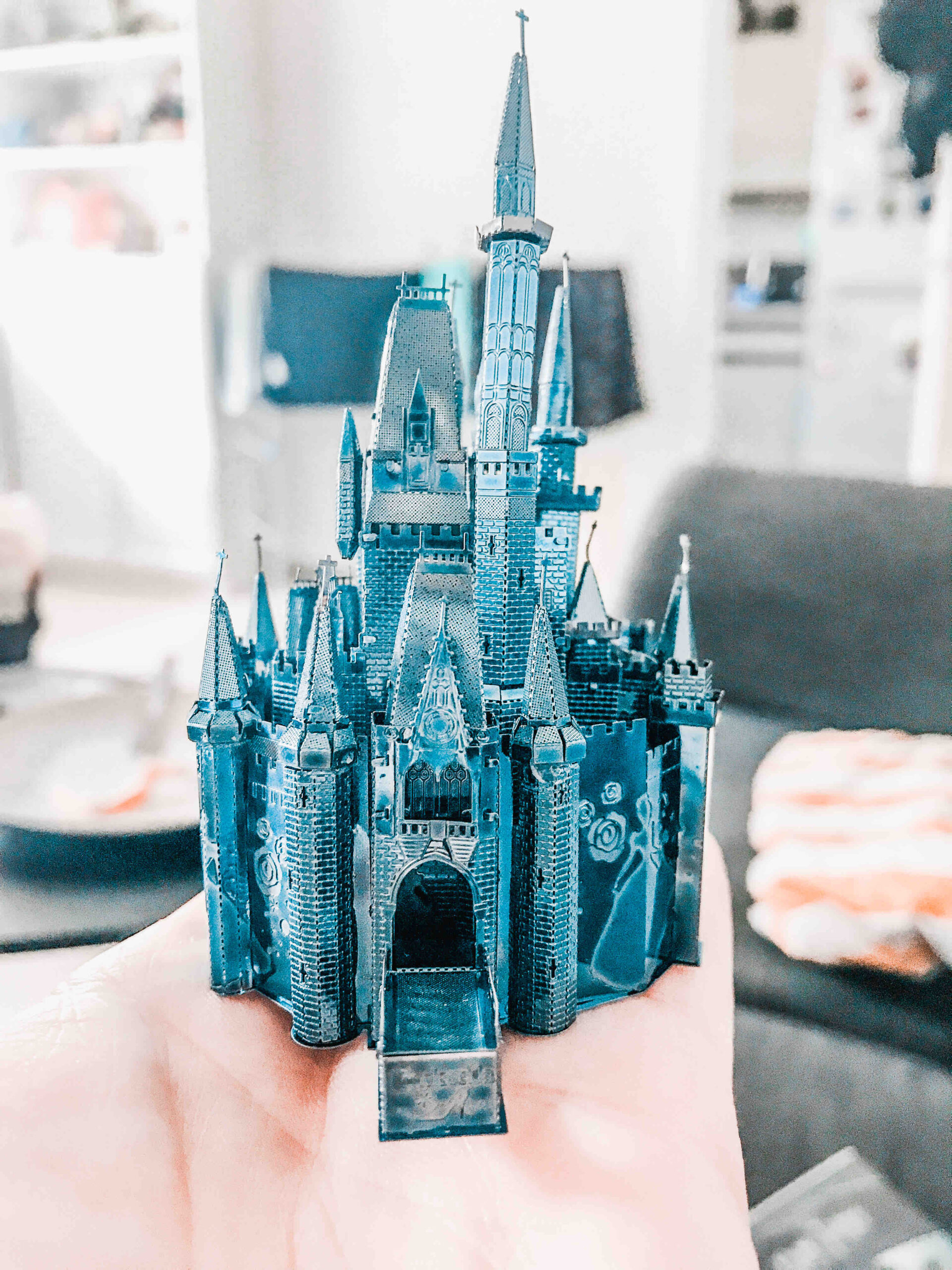 I then decided to move onto something else equally as challenging and picked back up with the puzzle 😂Lee was busy working still so I decided to pop my headphones on and listen to some music as I went. I've been listening to a lot of Ben Platt again lately, he just has the voice of an angel and his music is so relaxing! 'Grow As We Go' is my favourite ❤️
After a bit of puzzling, my new sandals arrived. I absolutely love them, they may not be the coolest or best looking but they're comfortable and that's all that matters!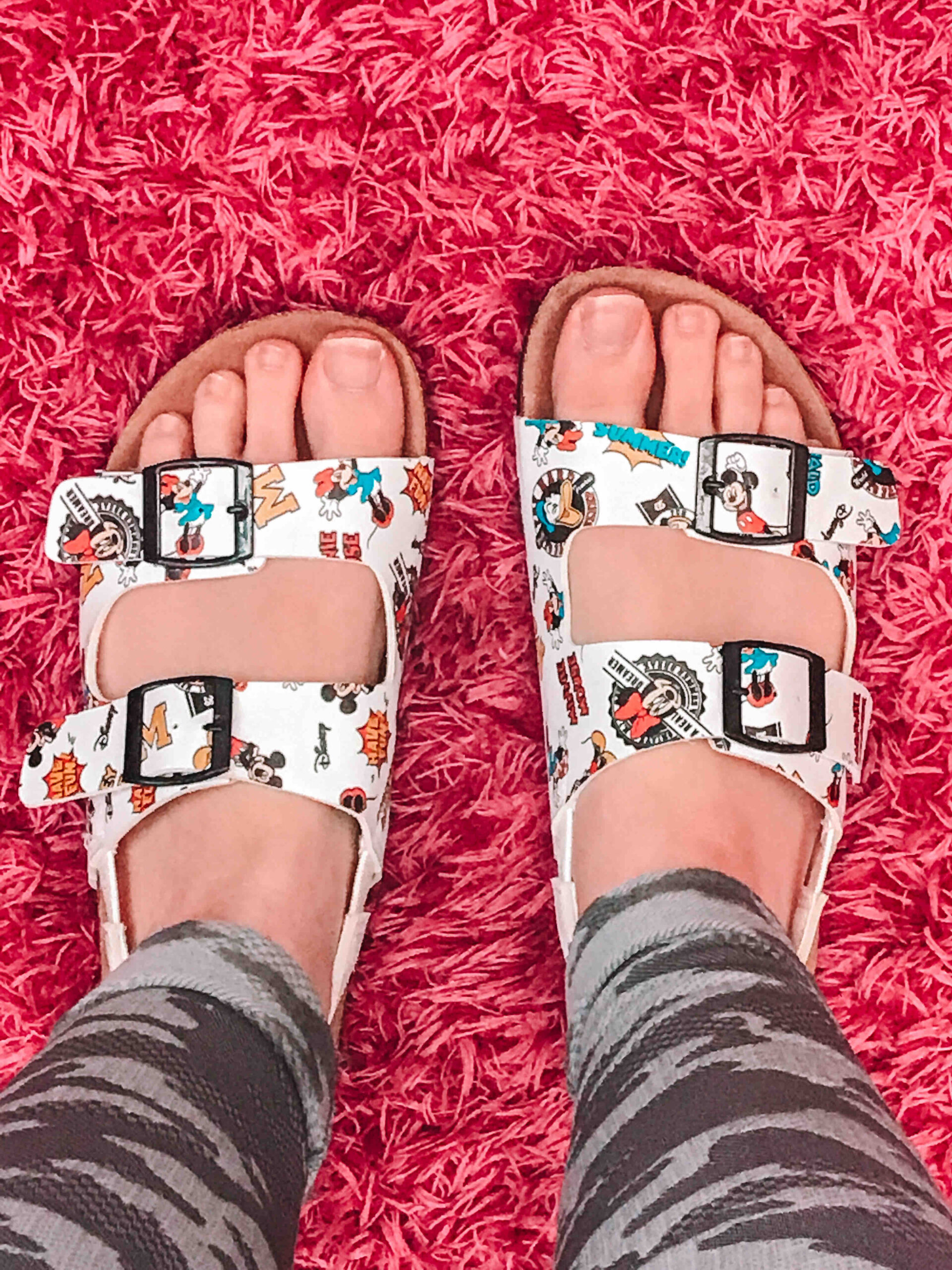 I then started watching 'Legally Blonde The Musical: The Search For The Next Elle Woods' on YouTube, I can't believe I'd never seen it before. I watched a few episodes and already it was so dramatic. it did frustrate me though that a few of the girls who got through to the final 10 were really not 'Elle Woods' in my opinion, and other girls who were really good got cut. Ah well, such is theatre.
After 2 episodes of that, I finalised last week's post and then started watching 'The Politician' on Netflix. I'd heard a lot of good things about it so decided to give it a go!
Tuesday 12th May
Started the day with a few more episodes of 'The Politician' and it is so good! I highly recommend watching if you like musical theatre, Ben Platt & Laura Dreyfuss or extremely ambitious teenagers who want to be President someday.
I then did a bit of cleaning & dusting around the house before moving back onto the puzzle, slightly boring but needed to be done!
After a while, I decided to do a bit of writing before heading out for a walk in the evening. Going out in the evenings means we miss the sunshine so it was pretty cold, but nice to get back outside and down to the beach for some fresh sea air.
When we got back, I watched a bit more of 'Legally Blonde The Musical: The Search For The Next Elle Woods' and finally went to bed.
Wednesday 13th May
Decided on a delicious smoothie for breakfast! I did my classic Strawberry, Peach and Mandarin smoothie but also added some raspberries for good measure and it was super tasty! Made on for both myself and Lee before jumping straight back into the puzzle. After a while, I decided to finish the last 2 episodes of 'The Policitan' which I really enjoyed and can't wait for season 2!
I started re-watching 'Modern Family' around a year ago, so when I realised it was on Netflix now, I decided to start watching from where I last left off.
After a few episodes of 'Modern Family' I heard that there had been a Zoom re-union with the girls from 'Legally Blonde The Musical: The Search For The Next Elle Woods' discussing the show, how badly MTV edited the show and what they're all up to nowadays. I decided I needed to finish the show first so watched the last few episodes to see who won and what went down before watching the Zoom. The Zoom was about 2 hours long so I didn't watch the whole thing but watched about 30 minutes of it. It's crazy to think that the girl who won and became a broadway lead is no longer working in the industry, in fact, a lot of them aren't! Except for Tony Award Winning Lena Hall, who I'll be honest, I didn't like 😬
Spent the rest of the day puzzling and watching Modern Family before reading a bit more of 'The Flatshare' and heading to bed.
Thursday 14th May
Another smoothie to start the day today! I think I've now run out of fruit though so need to get some more. If you have any smoothie recipes I should try, please let me know!
This morning my mum dropped a new gem art set over of the Cinderella Castle for me. It's a lot bigger than the last one I did so is going to take absolutely ages! 😂 I spent the majority of the day switching between the gem art and puzzle (I've now finished a quarter of the puzzle!)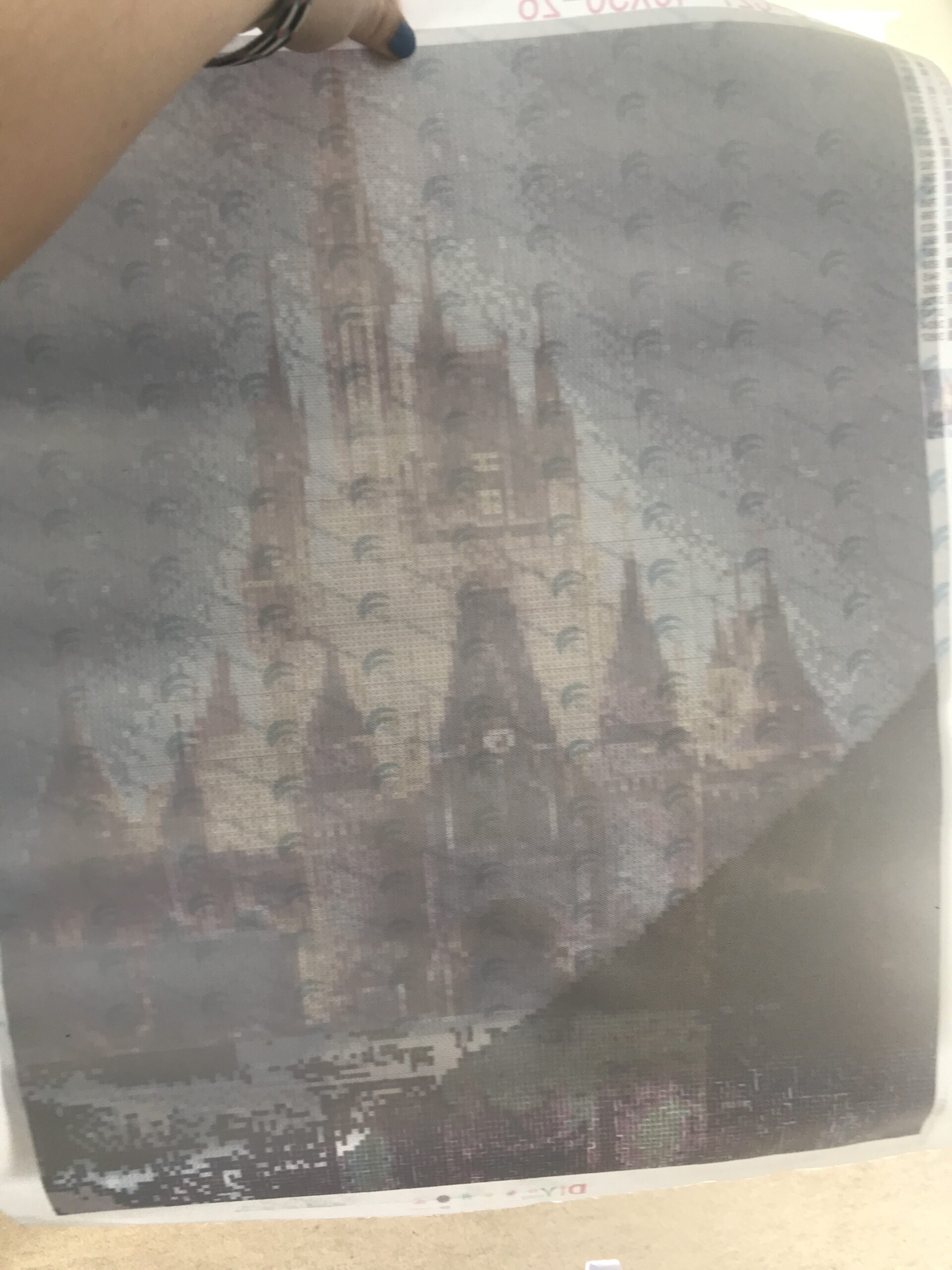 I did make the mistake of stepping on the scales today. I'm not sure why or what made me do it but it happened! Damn quarantine, that's all I'm going to say.
We then went for a walk along the beach in the early evening (managed to get a bit of sunshine in!) and joined in with the clap for Keyworkers along the way (well, I did!)
Once we got home, I did my daily skincare routine and headed to bed to read a couple more chapters of 'The Flatshare'
Friday 15th May
Today we had pancakes for breakfast! I found a shake and make pancakes bottle in the cupboard that needed eating so I decided to make these up for breakfast and they were delicious! I then cracked on with my gem art for a bit before switching over to the jigsaw puzzle again.
I managed to almost fill an entire half of the puzzle now so we're getting there, slowly but surely!
After a while, I decided to get some exercise and do one of my 30-day fitness challenge workouts. It felt good to be doing something active for a bit, but it wasn't easy! I really need to try and exercise more often, especially now!
I then did a little bit of online shopping and used my birthday voucher from The Body Shop on a bottle of their coconut body milk. I've never used this before so I'm excited to give it a try! Once I'd finished online shopping, I decided to paint my nails as I don't think I've done them in well over a year! I opted for my favourite colour which is the Barry M 'Blueberry' nail paint.
I spent the rest of the day catching up on YouTube videos and finished 'The Flatshare' before heading to bed!
Saturday 16th May
Started the day with a bit of writing, just to catch up on the blog! This year has been a bit of a write-off in terms of things I wanted to achieve with the blog unfortunately, I'm just glad I didn't have anything planned to do this year as It doesn't look like things will be going back to normal anytime soon! The days are also becoming a bit samey now too, which seems a bit boring to write about as it's so repetitive!
I've been looking at bikes recently as my old one has been sat in my mother-in-law's garden for about 4 years now and has gone rusty beyond repair! I've found 4 really lovely bikes which I like but none of them are currently available for delivery or collection so I'm checking back every day to see if any pop back into stock! I guess it's a bad time to be looking as lockdown seems to have made everyone want to be a cyclist 😂I'm not surprised to be honest, I've been wanting to get out in that sunshine too!
I then spend the rest of the afternoon piecing together the puzzle and started a new book 'Hard Pushed' by Leah Hazard.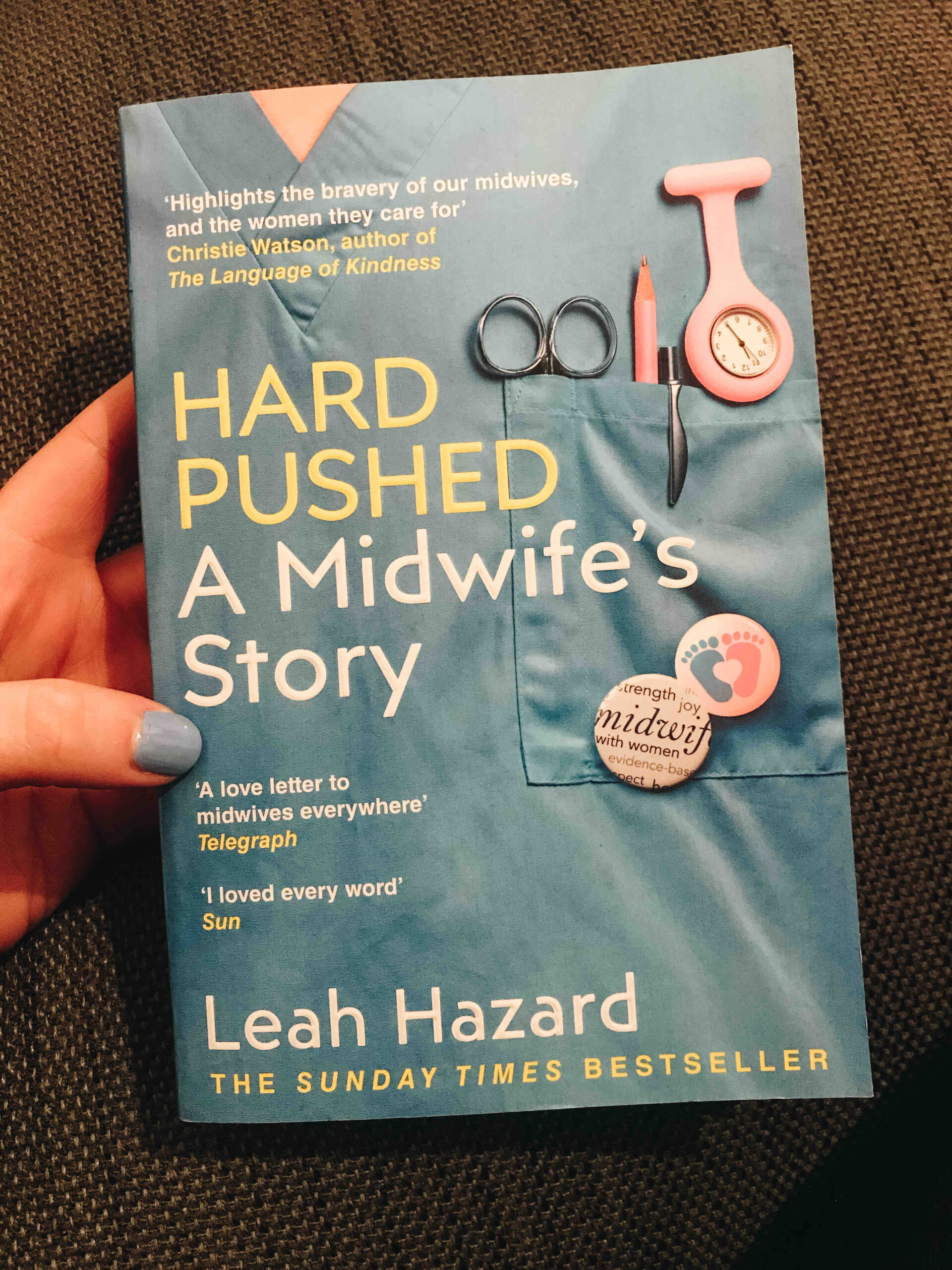 Sunday 17th May
Today was our day with my lovely stepdaughter! We decided to get out for some fresh air so went to do a bit of geocaching in a local nature spot! It was such a beautiful day, the sun was shining and it was peaceful and quiet. After a couple of hours exploring through the woods in the sunshine and finding some caches, we headed home to some sandwiches for lunch.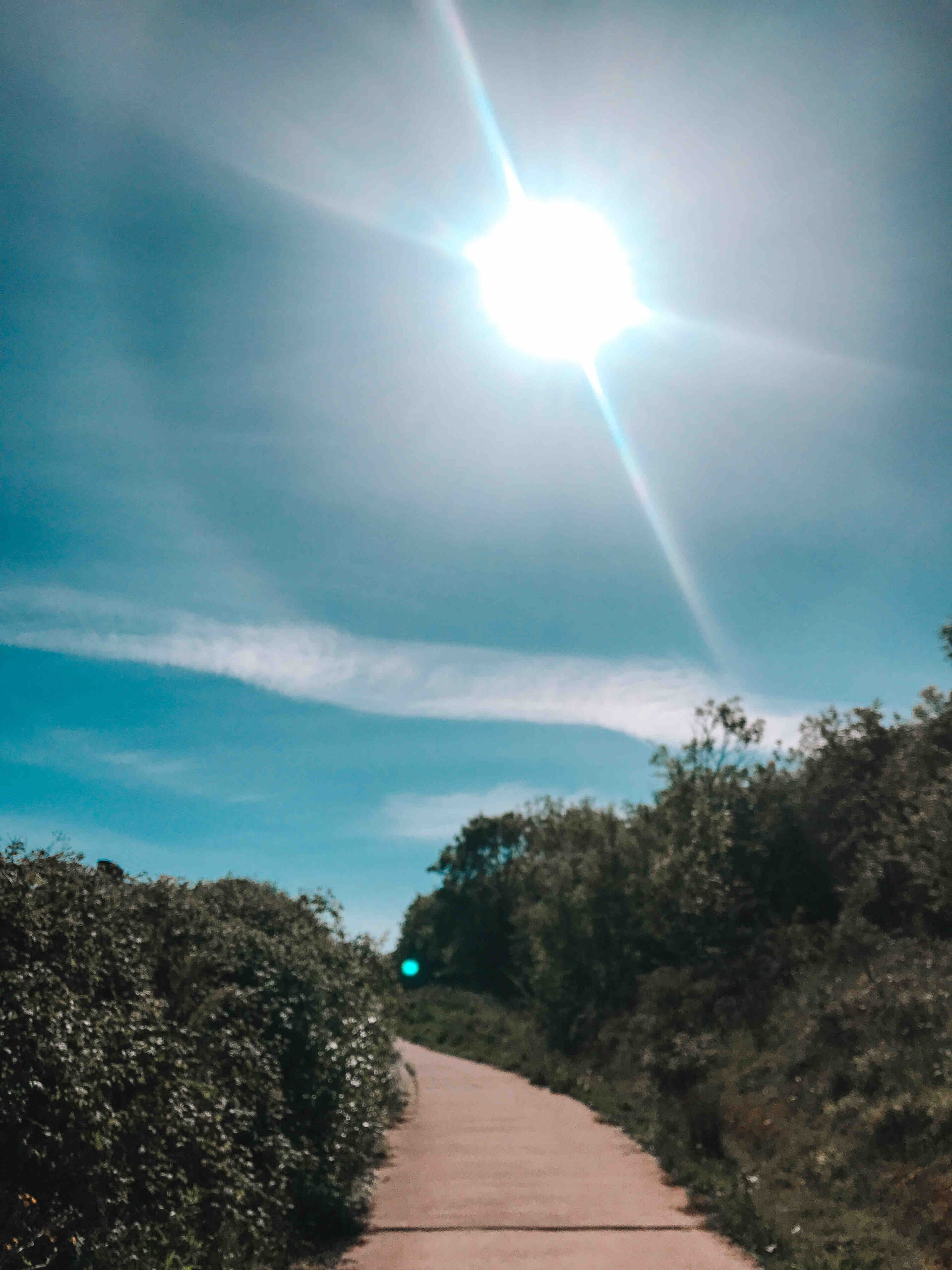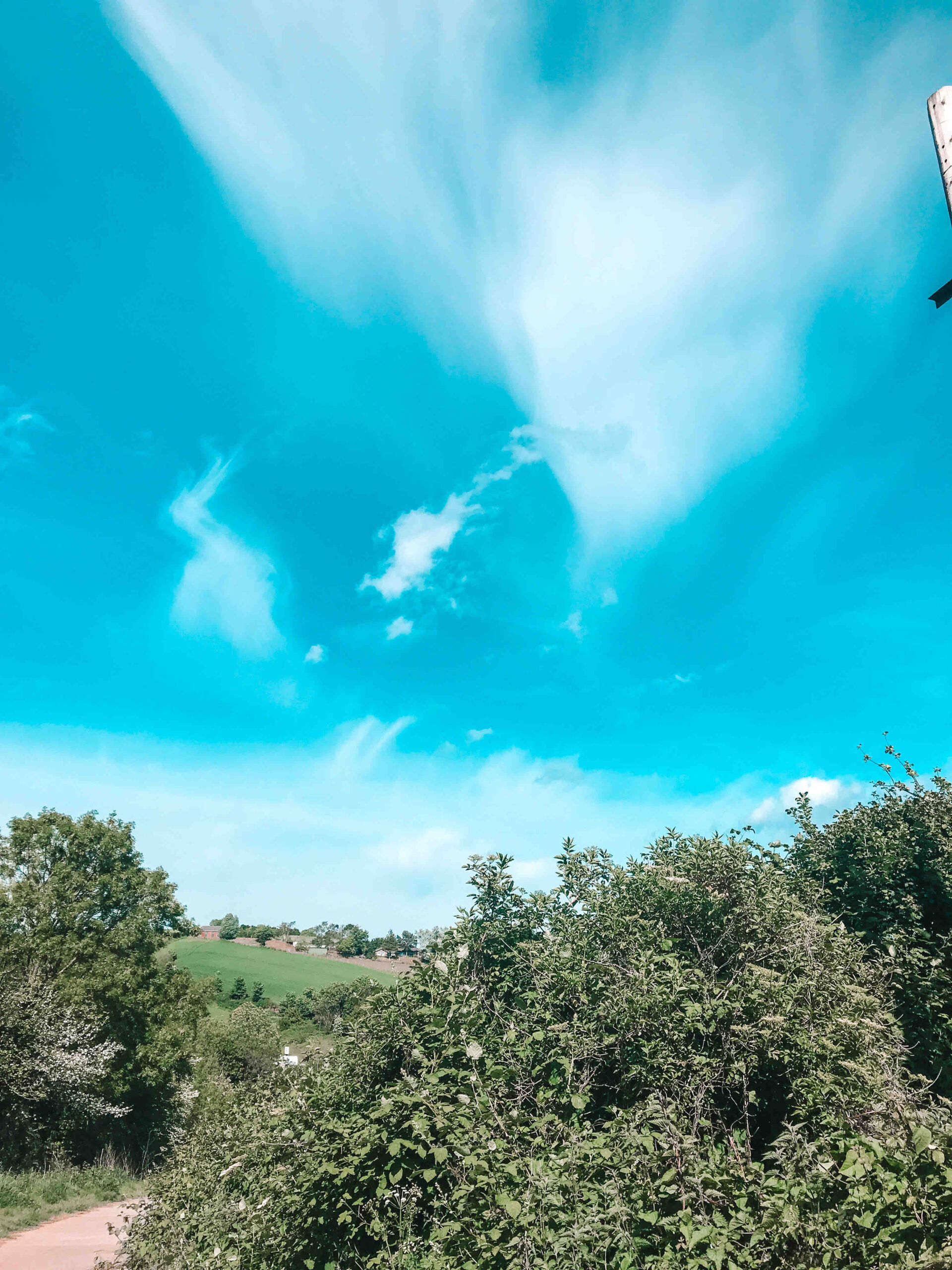 After lunch, I continued with another module of my course and decided to purchase another course for when I've completed my current one, just to further my knowledge on the subject!
I then did a little bit more of the puzzle before tackling the washing up *yawn* We decided to head back out in the sunshine for a couple more hours before we needed to drop my stepdaughter home, all in all a good day!
Once we got home, I spent the rest of the day jumping between the puzzle, online course, reading and a bit of Netflix before heading to bed!
3 things I'm thankful for/made me happy this week
Seeing my stepdaughter, she is a ray of sunshine and I'm so grateful to have her and her dad in my life
Getting out in the sunhine for some fresh air! We've only really been going out in the evenings after dark so it was a nice change to get out during the day
Books – for providing entertainment and keeping me sane (as if I need a reason!)
---