The 2nd of April 2020 marked 6 month's since me and Lee got engaged! I know right, where has that time gone?! I can't believe it's already been over half a year, so much has happened in that time so I thought I'd give you all a little update on the wedding planning and where we're currently at…
Wedding Fayres
As soon as we returned to the U.K. after our trip to Florida, I jumped straight on the wedding fayre circuit. I remembered going to wedding shows with my mum when I was younger and they were so much fun, so I got my wedding party together (My mum, nan, little sister Emily, Lee's mum and occasionally my stepdaughter) and we hit the next few local fayres. We have had so much fun looking around different venues, trying lots of chocolates and cake samples and looking at so many dresses! We did have a few events lined up to attend this year but with the current global crisis unfolding, we will have to put those on hold until they circle back around next year. We usually get quite a few big wedding events around where we live so I am excited to attend those in future.
Date Set, Venue Booked!
After weeks (and months!) of pestering on my part, we finally agreed on a date back in January for Autumn 2022! Once we had the date, we immediately put down our deposit on the venue that we'd had our eye on for a little while and I can't wait to share it with you later down the line. It's so pretty and I don't think any venue could top it for us (well, unless we were getting married at Disney 😂)
With COVID-19 pretty much making 2020 a write off, I was so glad we set a date for 2 years down the line and not any sooner. I was so sad to hear of a few people I know having to cancel/postpone their weddings due to the pandemic and I can't imagine the stress this must have caused! Since our wedding is in late 2022, this gives me plenty of time next year (hopefully) and the majority of 2022 to attend more events and plan everything without any stress of short deadlines.
Dress Shopping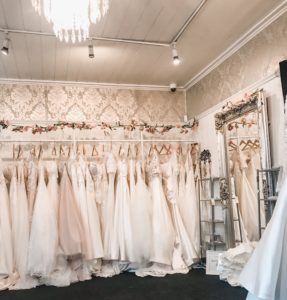 The one thing I was most excited to start doing was start looking for my wedding dress, and I'll tell you it didn't take very long! My mum booked an appointment at a local Bridal Boutique that I pass most days on my way home from work. I had a long list of around 17 dresses that I'd found online that I wanted to try on, the boutique was so amazing they managed to order in so many of them for me to try!
When doing online research, I found a few designers whose dresses appealed to me the most. I loved Rebecca Ingram, Maggie Sottero, Madi Lane and Kenneth Winston gowns. I managed to try on just the Rebecca Ingram and Maggie Sottero designs as the boutique were a stockist of these designers. I tried on 6 dresses in total and ended up falling in love with the 5th dress and we just had to put a deposit down! I was a little hesitant at first as I still had so many on my list that I wanted to try on at other boutiques, but I thought about it and decided that no dress I could try on after this one would ever top it.
Heres a few I tried on during the appointment, I thought they were each beautiful but didn't really feel like 'me'.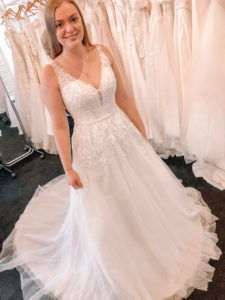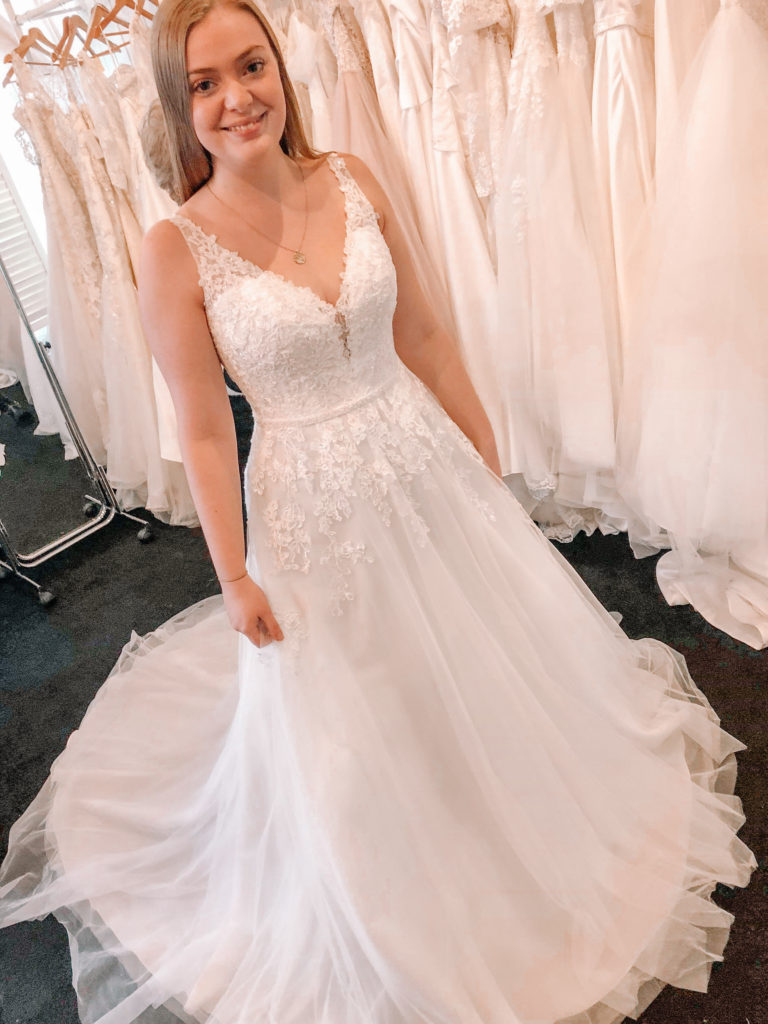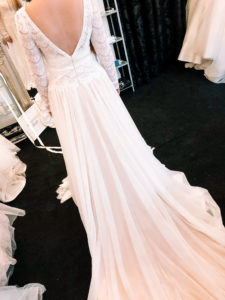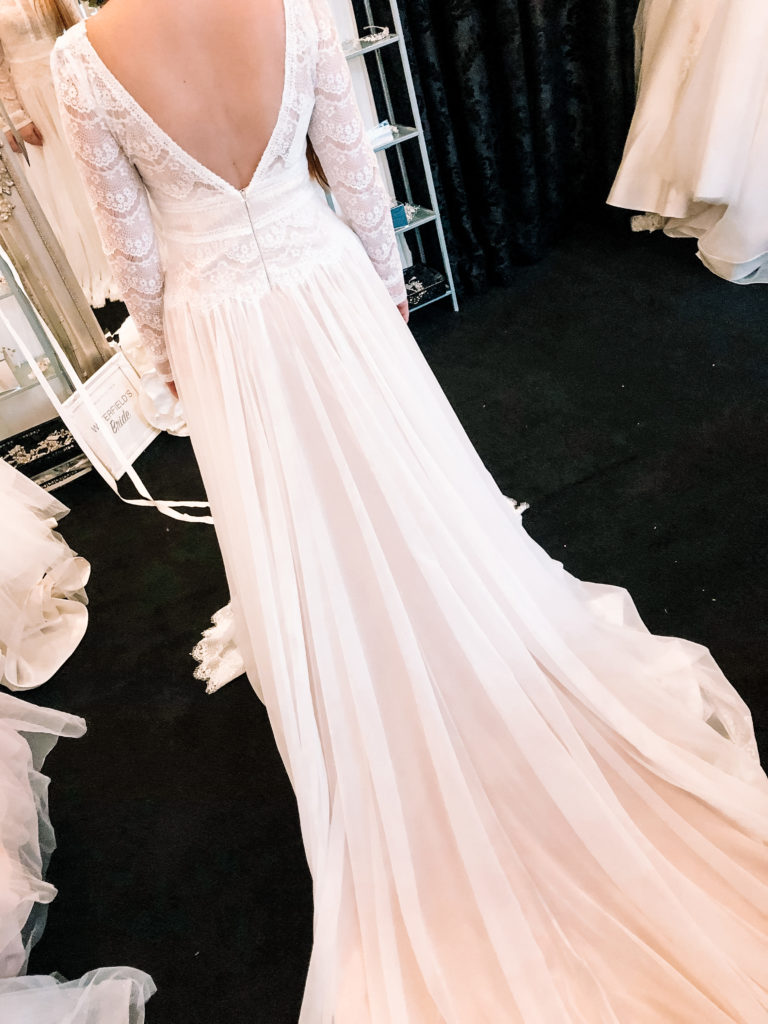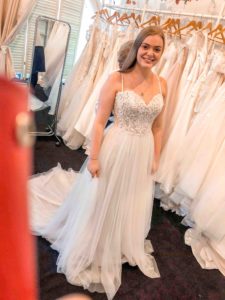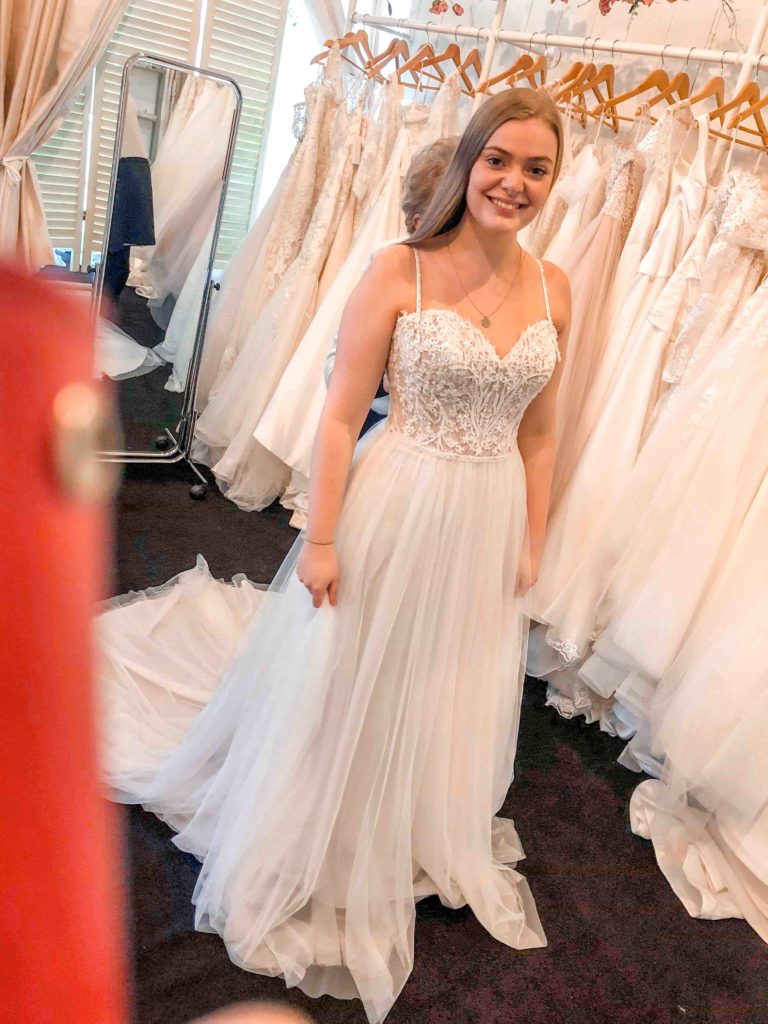 As I've mentioned in a previous post, my mum is very kindly paying for my wedding dress, so she put the deposit down there and then. We were told it would take around 6 months to come in as standard to my dress size and then alterations would need to be made to fit my height. Bridal Boutiques can order the dress in a maximum of 3 inches shorter as standard, but as I'm quite teeny (5'2!) I will definitely need it taking up more! The dress as standard should be coming in around the end of July but I will have to wait to see when I can actually pick it up with the current global crisis.
It's absolutely perfect, me and my mum immediately said it looked like a Disney Princess dress (you're probably now picturing a gigantic ballgown, but trust me, that's really not my style, it would also swamp me as I'm quite short!) it has a subtle sparkle and floral lace as well as beading details and I just love it! I obviously won't be sharing a picture of 'the one' until after the wedding but I can't wait to finally get to share it with you.
Colour Scheme – Blush Pink
The colour scheme is something I settled on quite early into the planning process. I've had a wedding ideas Pinterest board on the go since I was about 15 (lol) and the colour scheme I wanted has been constant since then. I did toy with the idea of light blue for a little while but the blush pink I had always wanted would go much better with my dress! I've included some inspo pics below so you can get a taste of the colour scheme, you can see all of my planning ideas over on my Pinterest: @bethroseblog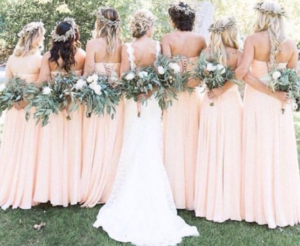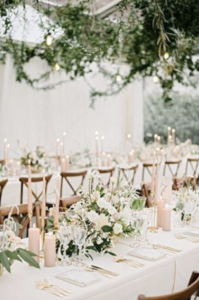 I will, of course, be tying Disney into the theme as much as I can including Mickey-shaped gems in the flowers and DIY-Disney decorations that I'll be making over the next year or so (I may do some tutorials as I make these so keep an eye out!)
So, that's where we're at so far with the wedding planning, do you have any tips/suggestions for my colour scheme? Let me know in the comments below 😊
---