So, we've come to the end of another year! 2019 was a much better year for me in many ways. My anxiety has really improved this year thanks to a few lifestyle changes I made and am continuing to make (more on that in 2020!) I had some fantastic experiences, made memories that I will cherish forever and turned the page into a new chapter of my life. Without further ado, here's my 2019 in review…
Getting Engaged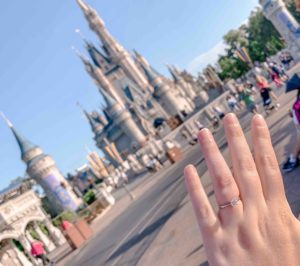 This was definitely not something I was expecting to happen this year! It was so unexpected and perfect, it really is my biggest highlight for 2019. I have already started gathering ideas and colour schemes etc but the bulk of the wedding planning is on the back burner for the moment until we can set a date! I can't wait to get stuck in with the planning though and am most excited to start looking for my dress! If you have any tips or recommendations for wedding planning, please let me know!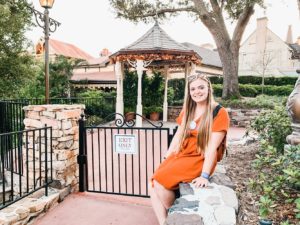 Travel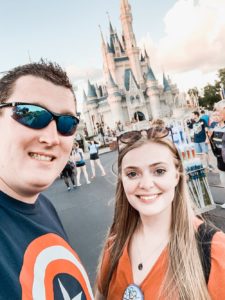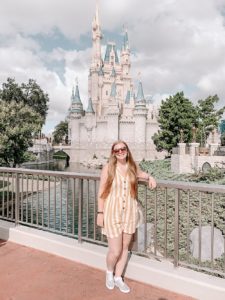 We were lucky enough to be able to go back to Florida again this year thanks to my mum! We spent 3 weeks in a Walt Disney World Resort hotel and it was so much fun! We also took our first trip to Universal Orlando Resort this year too which was great to see something new! I love travelling and exploring new places, we've decided to wait a few years before heading back to Disney though as it's not the cheapest of holidays! Instead, we're hoping to explore a few more places in Europe as this will give us the opportunity to see more of the world and save money on what we would normally spend on a holiday at the same time! (But, you know, never say never 😉)
We also took a few trips to London this year as usual, some for work and some for leisure! London is one of my favourite places to visit, I love the history and culture of the big city and even though I've been over 20 times now, there's still so much I haven't seen yet and every trip we discover something new. Unfortunately, we didn't get to do many of our usual Christmas activities in London this year but we still managed to squeeze in the trip to Leicester Square Christmas market!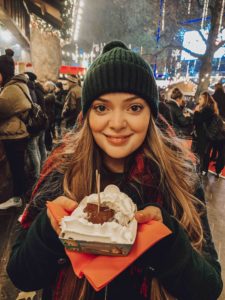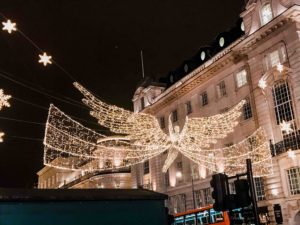 Blogging
One of the things I'm most proud of is this here blog. I know it may not seem like much but it's very unusual of me to stick to anything before getting bored and moving onto the next hobby, however, this blog is the one thing I can never leave too long before feeling the urge to get back to it! I no doubt think it's played a very important role in improving my self-esteem and confidence and gives me the perfect opportunity to clear my head and get things off my chest. It's proven to be an extremely valuable outlet for me in that sense and I'm really proud of my little corner of the internet! This year I put no pressure on myself to write posts, I just wrote as and when I felt I had something good enough to share and I feel like my blog is really shaping up. I'm creating the kind of content I enjoy creating which is also the kind of content I enjoy reading myself on other blogs. I'm excited to continue blogging into 2020 and see what the coming year will bring in terms of my writing.
Self-improvement
2019 was really good for me in terms of self-improvement! I got back into education a bit this year and gained my Blogging and Content Marketing Diploma. I've also thought about other courses that I'd like to take in 2020 including a healthcare-based course to set me up for university if I ever decided to go back down the Midwifery/Nursing route (I have all the required qualifications to go straight into a Nursing degree, I just need to complete 1 more healthcare-science based course to be able to bypass nursing and get straight onto the Midwifery course, should I choose to revisit this!) so I think I'll work on completing the said course so that my options are completely open if I decide to get my Midwifery degree. (I'll be honest, I think that ship has sailed for me now but nice to keep my options open just in case!) I have also seen an online wedding planning course that I think would be fun to do and would definitely come in handy in planning my own wedding, might as well get a qualification out of it along the way!
I recently completed an Emergency First Aid course as well which gained me another qualification, so self-improvement is on the up and up!
Self-improvement is something I really want to focus on in the coming years and I plan on taking each and every opportunity that comes my way. If I see something I find interesting, I may as well give it a go and get another qualification under my belt!
General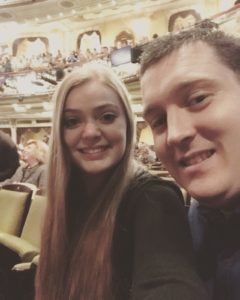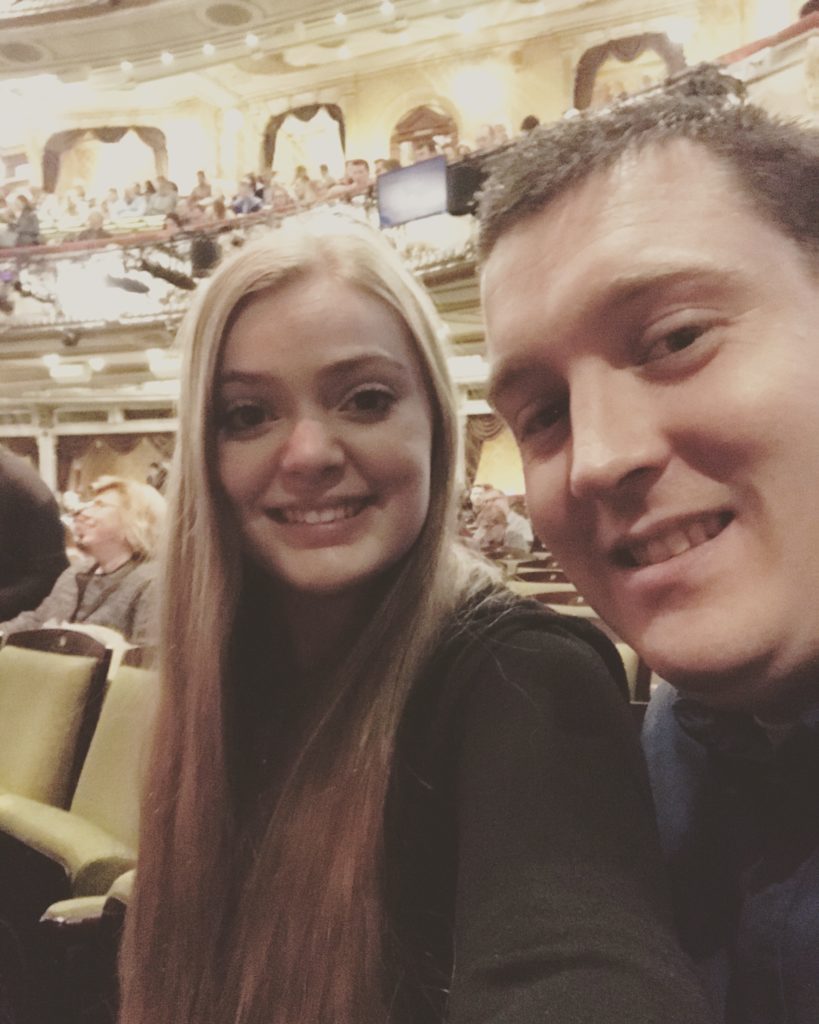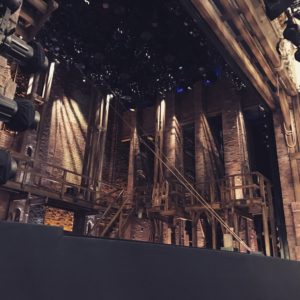 For my birthday this year, I was thoroughly spoiled yet again and received some West End theatre tickets! We will be seeing the Tony award-winning musical 'Dear Evan Hansen' in January 2020 and I'm super excited! Speaking of theatre, we were lucky enough to see 2 West End musicals this year, 'Waitress' in February and 'Hamilton' in April (both of which were Christmas presents from my lovely Fiance last year!) I thoroughly enjoyed Waitress and it ended up surpassing Kinky Boots as my favourite show, I just can't get enough of the OBCR!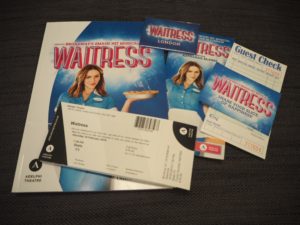 As well as theatre, I bought us tickets to Disney On Ice back in October, which if I'm honest, was a little disappointing but nevertheless an experience!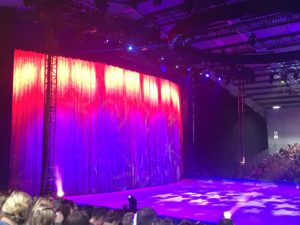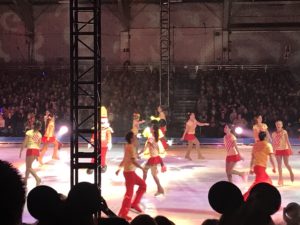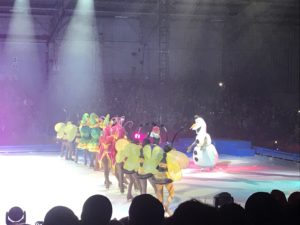 I also completed my first ever escape room this year which I absolutely loved! The idea was that we were put into the escape room which was a train carriage, we were split into 2 lots of 3 and put into 2 separate compartments in the carriage, we could communicate with each other through a vent in the wall between the two and we basically had to get out of our compartments and de-activate the 'bomb' that had been planted on the train before the time ran out. It was so much fun and we managed to escape the room with just 1 minute to spare! Talk about cutting it close!
Christmas
Finally, we come to Christmas! I had a really good Christmas this year if you remember from the previous blog posts I mentioned that I was going to have a pretty low-key Christmas for 2019. I decided not to go too overboard with presents this year, I usually get a bit carried away and end up spending a fortune on gifts for everyone but I've got too much to be saving for nowadays! I did still end up spending more than I intended to which can't be helped as I have a big family, but I didn't spend anywhere near as much as I normally do!
It was really nice to just have a relaxed one this year, instead of worrying about shopping and whether I'd gotten everyone enough stuff, I focused on getting just 1 gift for everyone (bar Lee and my stepdaughter) which made it much less stressful and meant I had much more time to enjoy the festivities! I watched Christmas movies whilst I did my wrapping and did the majority of the food shop (and most of my Christmas shopping) online to save the stress of actually venturing out to shop at the busiest time of year!
I received some really lovely presents again this year including some beautiful GHD hair straighteners, lots of Disney things, LUSH products, foodie gifts and jigsaw puzzles (a bit of a tradition for me!) I was also given an Amazon Echo Dot and Echo Show 5. Myself and Lee had been talking about getting an Alexa for a while, we already have a google home but there doesn't seem to be much it can actually do without having to buy extra stuff for it, so we wanted to try the Alexa and see if it was any better, turns out, it's 1000 times better! I'd highly recommend buying an Amazon Alexa product rather than the Google Home (or Nest as it's now called)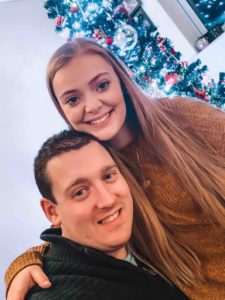 Overall, 2019 was a really great year for me and has lined up some exciting things for the years to come. Time seems to be moving along so quickly nowadays and I can't wait to see what 2020 has in store for me and my family! I have very positive feelings for the year to come and all the things I would like to accomplish in that time so stick around and we'll see how it goes…
Wishing you all a happy and healthy new year! See you on the flip side!
---