Hello everybody! Welcome to my blog, If you're a regular here then welcome back! Today I thought I would do another bookish blog and show you my 'to-be-read' pile. When it comes to buying books, I'm sure I speak for all bookworms when I say, I've got a problem. I buy more books than I have time to read them and to put this into perspective, the following list is compiled of books I currently own that I've yet to read, not including my reading wish list! (That being said, I am always looking for book recommendations so if you have any, drop me comment below 😉)
I'm not entirely sure I will ever get around to reading all of the books on this list, I do a monthly clear-out whereby I go through all my books and throw out any that I know deep down I will never be interested in reading. The only problem with this is the fact that eventually, when I buy a house, my dream is to have an entire wall in the living room which is floor to ceiling bookcase (think library from Beauty & The Beast) In order for that to look good, It needs to be full of books, however I currently only have room for 2 small bookcases and therefore don't have space to keep them all for when I eventually buy a house. It doesn't help that I have lots of old books that I haven't read yet, but when I see new ones in the supermarket charts, I can't help but add to the pile! 😬
I recently did my monthly clear-out so this list is actually a lot shorter than it was a week ago, however, I did then go to my local WHSmith where they were having a clearance sale on their books 😬 In my defence, I threw out 10 books last week that I knew for sure I wasn't ever going to get around to reading and only bought 4 in the sale that were already on my reading wish-list so that's not too bad, right?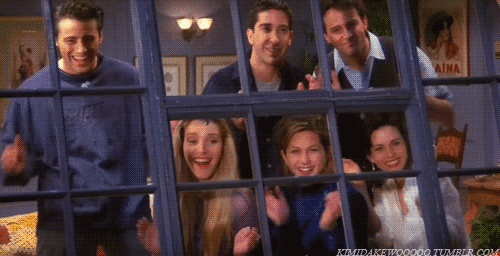 Anyway, on with the list!..
My 'To-Be-Read' Pile
P.S. I Love You – Cecelia Ahern

(I'll be honest, I find Cecelia Ahern's writing style difficult to get into. I did enjoy 'Where Rainbow's End' (A.KA. Love, Rosie) but I've not enjoyed some of her others; The Marble Collector (struggled through and finished) and Lyrebird (gave up completely!) I know that P.S. I Love you is considered a 'modern classic' so I really want to enjoy this one!)

Tales From The Haunted Mansion – Amicus Arcane, John Esposito
Our Song – Dani Atkins
This Love – Dani Atkins
Fractured – Dani Atkins
How Hard Can Love Be? – Holly Bourne
Part Of Your World – Liz Braswell
As Old As Time – Liz Braswell
Mirror Mirror – Liz Braswell
Then. Now. Always – Isabelle Broom
A Year And A Day – Isabelle Broom
Three Things About Elsie – Joanna Cannon
We Are All Made Of Stars – Rowan Coleman
Rosie Hopkins' Sweetshop Of Dreams – Jenny Colgan
Last Seen Alive – Claire Douglas
The Woman In The Window – A J Finn
When The Curtain Falls – Carrie Hope Fletcher
Some Kind Of Wonderful – Giovanna Fletcher
Happy Mum, Happy Baby – Giovanna Fletcher

(Won't be reading this one for a few years yet)

Dream A Little Dream – Giovanna Fletcher

(currently reading)

The Creakers – Tom Fletcher

(currently reading)

Looking For Alaska – John Green
Let It Snow – John Green
Why We Broke Up – Daniel Handler
The Secrets Of Midwives – Sally Hepworth
Eleanor Oliphant Is Completely Fine – Gail Honeyman

(Put this one on the back burner for the moment, could not get into it! Will try again in the future)

The Keeper Of Lost Things – Ruth Hogan
The Haunting Of Hill House – Shirley Jackson
The A To Z Of Everything – Debbie Johnson
This Is Going To Hurt – Adam Kay
I Heart Vegas – Lindsey Kelk
After Anna – Alex Lake
Five Feet Apart – Rachael Lippincott, Mikki Daughtry, Tobias Iaconis
My Everything – Katie Marsh
The Husbands Secret – Liane Moriarty
The Tattooist of Auschwitz – Heather Morris
Still Me – Jojo Moyes
The Girl You Left Behind – Jojo Moyes
The Sky Is Everywhere – Jandy Nelson
Wonder – R J Palacio
Five Years From Now – Paige Toon
The Last Piece Of My Heart – Paige Toon
The Longest Holiday – Paige Toon
One Perfect Summer – Paige Toon
Thirteen Weddings – Paige Toon
Mary Poppins – PL Travers
Mother Knows Best – Serena Valentino
Poor Unfortunate Souls – Serena Valentino
The Beast Within – Serena Valentino
The Sun Is Also A Star – Nicola Yoon
So, there you have it, my full to-be-read pile! Have you read any of the above? What were your thoughts and which would you recommend I read next? Let me know in the comments below 😊
See you next time!
---
Related