Hello all! Seeing as myself and Lee have recently got back from working in London, I thought I'd do a little London bucket list for sightseeing ideas, tips and tricks for visiting London. I LOVE London, It is my all time favourite place and I'm lucky enough to get the chance to work here with Lee a few times a year. I've probably visited the capital around 20 times and I'll be honest, I still can't see myself tiring of the place! There's so much to see and do in London and there's always something new or different about the city. So here are my suggestions for a London Bucket List (You'll probably want to bring a camera for most of these!)
1. The London Eye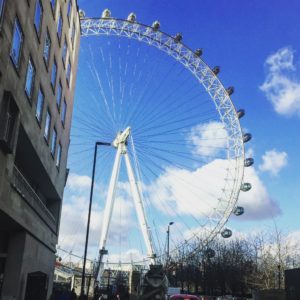 Probably one of the most iconic landmarks to see in London is the London Eye. It's currently sponsored by Coca-Cola and whether you actually go on it or just view it from across the thames, It's certainly worth a visit! The wheel illuminates in the evening and it's frequently changing colours & patterns means there are plenty of opportunities to get great photos.
Nearest Tube Station: Waterloo or Westminster (I recommend alighting at Westminster for the best photo opportunities and view points)
2. Buckingham Palace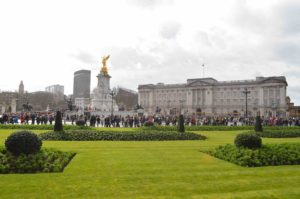 Out of all the Royal residences, Buckingham Palace is probably the most well-known. This beautiful place can get super crowded with tourists in busy periods but is a great sight to see! If you get there at the right time you may also catch the changing of the guards (though I wouldn't recommend seeing this if you're short like me, as you wont be able to see anything over the crowds of people!)
Nearest Tube Station: St James Park or Victoria
3. Oxford Street
One of the best places to get some shopping done is Oxford Street. It's got all the best shops from Primark to the Disney store and designer brands, you're guaranteed to find what you're looking for!
Nearest Tube Station: Oxford Circus, Bond Street or Marble Arch
4. St Paul's Cathedral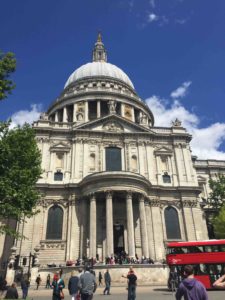 This beautiful cathedral is over 300 years old, With it's spectacular history and beautiful scenery, it's definitely one for the photo album! You can even go inside the cathedral to test out the whispering gallery and get a great view of the cathedrals interior.
Nearest Tube Station: St Paul's
5. Trafalgar Square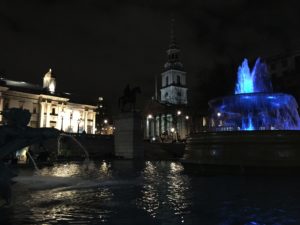 Trafalgar Square is famous for it's lions, movie premieres and pigeons! Here you will find Nelson's Column and the National Gallery and if you search carefully enough, you will find the world's smallest police phone box which was installed in 1926 and still stands there to this day!
Nearest Tube Station: Charing Cross
6. Piccadilly Circus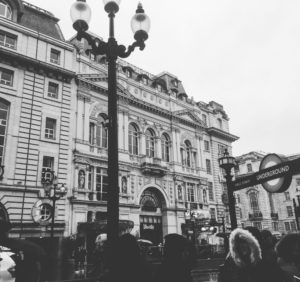 There's so much more to Piccadilly Circus than it's curved LED billboard. Beautiful architecture and street entertainers make it an excellent spot for observing London's metropolitan culture.
Nearest Tube Station: Piccadilly Circus
7. Leicester Square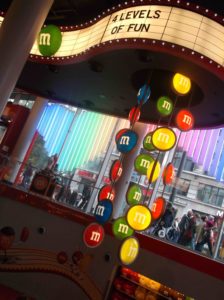 The home of the movie theatres! Leicester Square is another well known landmark in London. Here you will be able to find a fantastic marble statue of the great William Shakespeare and the Swiss Clock and Glockenspiel which moves and chimes every hour. The majority of West End Theatre's (Theatreland) are also easily accessible from Leicester Square.
Nearest Tube Station: Leicester Square or Covent Garden
8. Westminster Abbey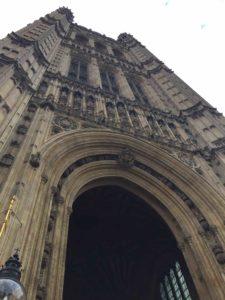 Westminster Abbey is where all the royal coronations have been held since 1066. It is also the go-to venue for royal weddings, such as Prince William and The Duchess Of Cambridge, Kate's wedding.
Nearest Tube Station: Westminster
9. Houses of Parliament & Big Ben
Big Ben is so famous he's pretty much everywhere in London. You can buy so many different trinkets and souvenirs of this guy its unreal! It really is a truly remarkable sight though, if you look close enough you'll be able to see all the decorative gold on the outside of the tower itself. Fun fact: 'Big Ben' is actually the name of the bell inside the clock tower, the tower itself is called the Elizabeth Tower, but people tend to just call the whole thing Big Ben! The Houses of Parliament are the rest of the building that Big Ben is attached to. This is where all of UK parliament (the house of commons and the house of lords) hold their meetings.
Nearest Tube Station: Westminster
10. The Tower Of London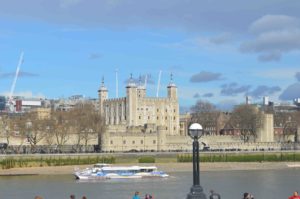 The Tower of London is where the crown jewels are displayed for public viewing. It is also said to be one of the most haunted places in London as it was used for public and private executions back in the day. It is said that Anne Boleyn's ghost, along with many others, haunt the castle grounds. (I have photographic evidence of an unexplained ghostly figure from the first time I visited the Tower of London, which I will upload as soon as I can find it, oops!)
Nearest Tube Station: Tower Hill
11. Tower Bridge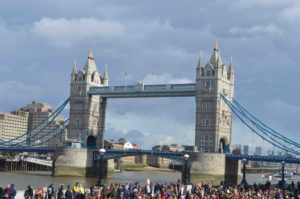 Best bridge in London. Just look at how fancy it is 🤩
Nearest Tube Station: Tower Hill
12. The O2 Arena
Formerly called the Millenium Dome, The O2 Arena stages concerts, comedians and touring productions as well as exhibitions and conferences. You can abseil down the outside of the dome if you're brave enough! You can also connect and have a ride on the Emirates Skyline from here.
Nearest Tube Station: North Greenwich
13. Kings Cross St Pancras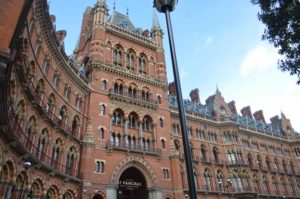 The busiest station in London is undoubtedly Kings Cross St Pancras. Here you will find Platform 9 3/4 for my fellow Harry Potter fans out there! You can also catch the Eurostar and other international trains from here. It is an absolutely stunning building, probably my favourite in London!
Nearest Tube Station: Kings Cross St Pancras Underground
14. Harrods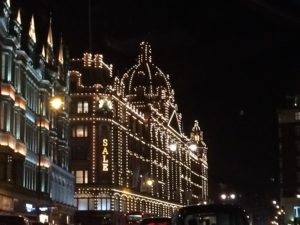 If it's your first trip to London, Harrods is a must! Even if you don't buy anything (it is ridiculously expensive) Its a real wonder to behold! (The escalators alone are incredible!)
Nearest Tube Station: Knightsbridge
15. Westfield Stratford City Shopping Centre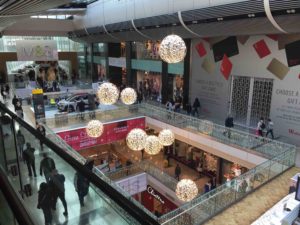 Another one for you shopaholics! Westfield Stratford City is the biggest shopping centre in Europe and has over 250 shops and restaurants, so you could literally shop til you drop.
Nearest Tube Station: Stratford
16. The London Dungeon (Tourist Attraction)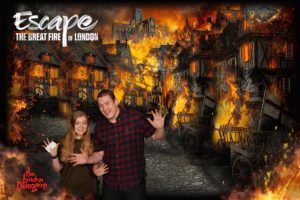 Okay, I LOVED the London Dungeon when I went. Situated right next to the London Eye, It's classed as a hi-tech haunted house attraction, which it certainly lives up to! The experience itself is very educational on London's history and includes a different scenario in each room for each time period, including the Plague, Jack the Ripper and the Great Fire of London to name a few! Some of the live shows as they're known are pretty scary, We went around Halloween time so there was an extra exhibit called the Witch Hunter (I was actually terrified!) but a lot of them are also quite funny! I highly recommend the London Dungeon if you're looking for something to do!
Nearest Tube Station: Waterloo or Westminster
17. Shakespeare's Globe Theatre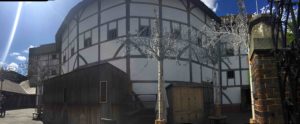 Shakespeare's traditional open-roof theatre, definitely one to visit if you're into Theatre and literature!
Nearest Tube Station: Mansion House or Blackfriars
18. The Natural History Museum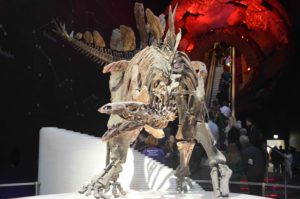 The Natural History Museum is one of the best things to do in London on a rainy day and even better, its free! Like most of the museums in London, they do not charge an admission fee, but do ask for voluntary donations throughout the museum. Here you will find everything from dinosaurs to deep sea creatures and the solar system and human anatomy. Another very educational and informative day out!
Nearest Tube Station: South Kensington or Gloucester Road.
19. The Shard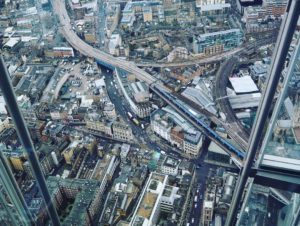 The Shard is a relatively new addition to London's skyline, with its construction having started in 2009. It is now a popular photographic subject due to its modern and unique appearance. The view from the top of the shard is absolutely incredible, if you get the chance to go, make sure you don't miss this opportunity!
Nearest Tube Station: London Bridge
20. Royal Albert Hall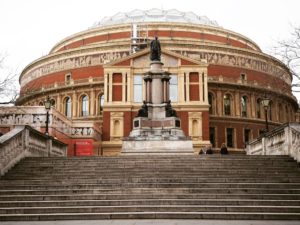 I can now say I have visited the Royal Albert Hall! Not for anything in particular, I just took some photos of it (as you can see above!) but it's such a beautiful building!
Nearest Tube Station: South Kensington or Gloucester Road
21. Madame Tussauds
Again, I haven't yet visited this one, I did have tickets to go at one point but we ran out of time and didn't get chance to go! It's definitely one to do next time we're in London!
Nearest Tube Station: Baker Street
Thats my list for now! Do you have any suggestions or ideas for places you've been in London? If so, comment below! See you soon,
Beth x