So, I've heard a lot of people asking the same question over and over, what is Disney's PhotoPass Memory Maker and is it really worth it? The short answer is, Yes, and here's why…
What is Memory Maker?
Memory Maker is a package that you can purchase in which you get access to all PhotoPass opportunities including MagicShots, which then get linked to your magic band/card. You can then view/download all your photos and videos in one place on the My Disney Experience app at no extra cost (so you don't need to purchase each one separately) – AMAZING!
What are MagicShots?
MagicShots are some of my favourite PhotoPass opportunities. Basically, you have your photo taken and then the PhotoPass photographer will add a character/some magic to your photo! Here are some of our examples from our trip back in September!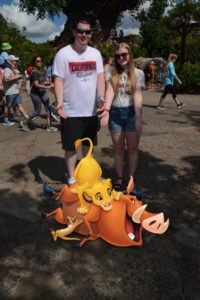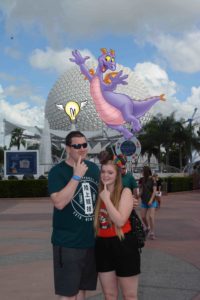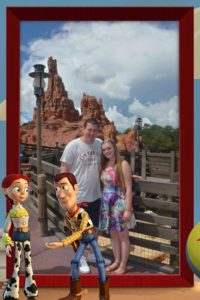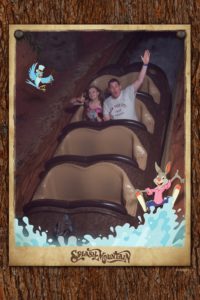 How Much Does It Cost?
Memory Maker is something that tends to come as standard when booking directly with the Walt Disney Travel Company or it is something you can add onto your booking if you have booked elsewhere. The best thing about Memory Maker is that it does exactly what it says on the tin. It's easy to forget to take photos when you're busy rushing around the parks or even to get a decent photo as a couple/family. With Memory Maker, you don't have to worry, the professional PhotoPass photographers will gladly take your picture for you. This way, you can guarantee that you will get a nice photo all thanks to someone who is more than happy to capture it!
If you haven't booked with Disney directly, you can buy a MemoryMaker for $169 if purchased in advance, or $199 at the gate.
How Do I Link My Photos to My MDE App?
Simply scan your MagicBand/Card with the Photographer after they have taken your picture, they will then appear on your My Disney Experience app (this can sometimes be instant, but other times, it can take a few hours/days to appear!) For on-ride photos, if you have a magic band most rides will know when you're riding and will link your photos automatically – magic!
If you don't have a magic band, you can tap your card to the photo scanners at the end of the ride (you can also do this with a magic band for rides such as Splash Mountain where you see your photos at the end!)
For MagicShots, Character Meet & Greets etc, your PhotoPass Photographer will make sure your MagicBand/Card is scanned!
How Long Can I View My Photos For On The MDE App?
Your PhotoPass images will be available to view/download on the MDE app for 45 days after the photo was originally taken, so make sure you have downloaded all the images you want to keep as they will disappear after this time.
Where Are The PhotoPass Locations?
Around the parks, on rides, character meet and greets, character dining etc. WDW has just released some really cool new PhotoPass opportunities as well, here is an example of one of the many new PhotoPass experiences:
Keep an eye out for those PhotoPass opportunities on your trip!
Tips:
1) If you see a PhotoPass opportunity, take it! Get as many as you possibly can to make the most of your Memory Maker!
2) Ask the photographer if they can add a MagicShot effect to your photo (most photographers will do this automatically if they have one to offer, but it's always worth asking to make sure!)
So overall in my opinion, Yes. Disney's Memory Maker is totally worth every penny! You get professional photographs taken at various locations throughout the parks and can view and download them as you please at no extra cost!
So, what are you waiting for?!
---
Related
Walt Disney World: Useful Apps For Your Trip
Walt Disney World: What To Pack In Your Parks Bag
Walt Disney World: Tips For First Timers