Hello all,  I hope you had a very lovely bonfire night and that you managed to see a firework display or two? 🎆We went to the usual display that we go to every year, however, we felt that it wasn't as impressive this year than it normally is but that might just be because we've been utterly spoilt by all the amazing fireworks we saw at Disney World! Today I will be showing you some of my personal favourite Autumn nail polish colours.
As I've said approximately 1 million times in my previous posts, Autumn is my all time favourite season! I love that it's the beginning of the wrap-up-warm weather and I can dig out my hats and cosy clothes again (best outfits ever!) I love going for nice Autumn walks through the woods and taking lots of beautiful photographs, but the thing I probably love most about Autumn are the colours! As we all know, nature takes arguably it's most drastic change in Autumn. The leaves on the trees begin to turn the most amazing shades of red, gold, orange and brown and create the loveliest picturesque landscapes when they fall. One of the ways I like to get in the Fall spirit is by painting my nails to suit the season! Here are my favourite nail polish colours for Autumn…
*Spoiler* they're all BarryM of course!
Red Wine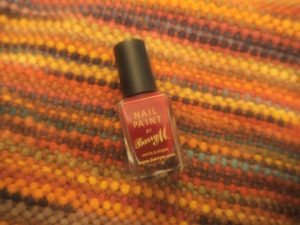 The name of this colour sums it up perfectly really, there isn't really any other way to describe it other than saying that it's the colour of Red Wine! And very pretty!
Cardamom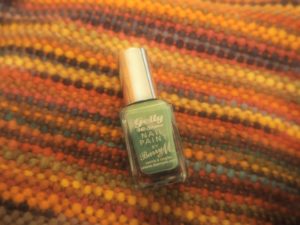 This is Cardamom although I'd say that Sage is probably a better name for this nail paint, it's a lovely Sage green colour which I think is quite an unusual colour for nails! I love it!
Rhubarb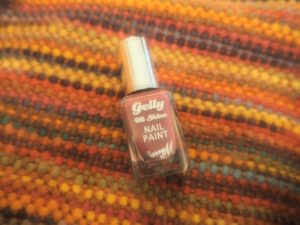 Part of the new Autumn/Winter 2018 range, Rhubarb is a lovely deep mulberry colour. It's so unique, I've never really seen a colour like it! I think this will be the next colour I try out.
Ginger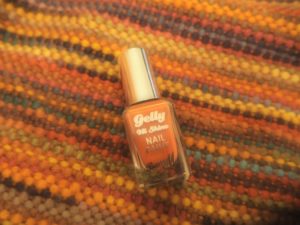 Another of the new Autumn/Winter 2018 range, Ginger is the colour I am currently wearing. The only way I can describe the colour is like the colour of Autumn leaves or a fox's fur, So pretty and Autumnal!
Raspberry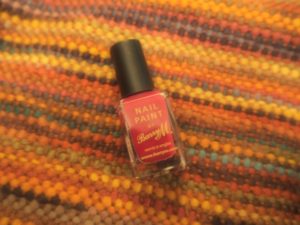 Raspberry is quite the versatile colour as I could have easily included it in my Summer Nail Colours post and probably even be used as a Winter/Christmas colour too! It's a bright berry pink/red colour and looks beautiful on.
Black Cherry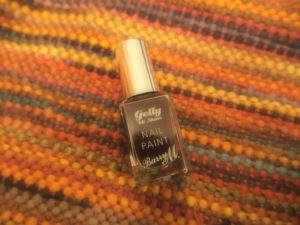 Black Cherry is a very deep cherry purple colour, perfect for Halloween or a more vampy vibe.
Mustard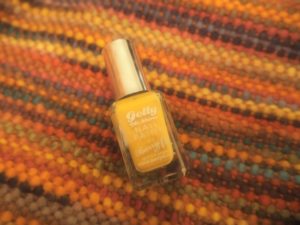 Mustard looks exactly like it's namesake! I think that it may be the marmite of nail colours though, you either love it or you hate it. I for one love it!
Opulent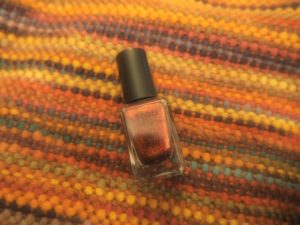 Opulent was a Boots exclusive limited edition colour last Christmas and I absolutely adore it! This will most definitely be on my Winter/Christmas nail polish colour list too. It's a beautiful sparkly red and gold shade, the only way I can describe it is that if a bonfire were a nail colour, this would be it! I can't wait to start wearing this one on the run-up to Christmas.
Gingerbread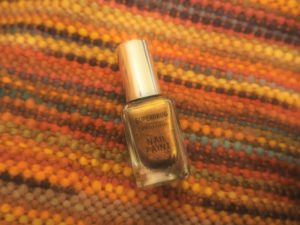 Another exclusive Christmas colour, this one was a Superdrug Limited edition shade. Gingerbread is a sparkly warm brown/gold colour and is pretty much perfect for Autumn! Again, I'm sure this one will also be making an appearance in my Winter/Christmas nail colour picks as well!
So there you have it, my top picks for Autumn nails! What are your favourite colours to wear in Autumn, any suggestions of others I should try?
Let me know in the comments below..
See you next time 😊
---
Related Posts
Disclaimer:
I can't stress enough how I am not in any way sponsored by any of the brands/companies I might mention, I am purely expressing my genuine opinions and love for the products that I have purchased.