Happy new year everyone! It's 2018 already and I'll be honest, I was in two minds whether or not to write this post because I don't want to jinx anything, but I have a good feeling about this year. I've finally found what I want to do in life and I've got so much planned for 2018, I suppose we'll just see how much I actually accomplish 😬
I feel I've started the year in a really positive mindset, despite the events of the year that has just passed. However, the good moments certainly outweighed the bad! 2017 was my first year of living independently and its been so liberating to have the freedom of our own place! I found it didn't take long for us to get settled and its so far been such a rewarding experience. When I look back on the year I realise how much I actually achieved.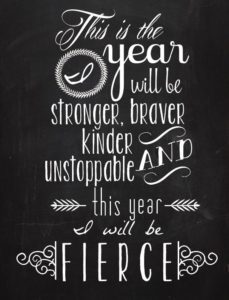 I quit a job in which I strongly disliked and found a new one much more suited to my skills and passions (albeit not my end goal, but informative and useful for my writing career)
I also had many exciting opportunities such as getting to work in my favourite place for a week (London)
I saw many shows in 2017, including The Addams Family Musical, Kinky Boots, The Book Of Mormon for the second time and, of course, The Christmasaurus Live. I went on holiday to Marmaris for a week and was extremely lucky to have been surprised with a trip to Disneyland Paris with my boyfriend, Lee, who also took me to the Harry Potter studio tour for the second time!
When I write it all down would seem I had a pretty jam packed year! It's been quite eventful and I am so grateful to Lee for striving to create such an exciting life for the both of us. I have made so many amazing memories over the last year and have left a lot of negativity in the past.
My goal for 2018 is to let go of all negativity and try to maintain a positive outlook. I'm a firm believer that life is what you make it, and if you only see the bad in situations, then you will only get the bad out them. I'll be honest, I have sort of been a cup half empty kind of person for the last few years, which is not what I used to be! But time has taught me that perspectives can change and I am beginning to feel like my cup could be half full after all.
I have lots of resolutions for the year ahead but they're not too difficult to stick to – I've been kind to myself! The list is as follows;
⭐Travel lots,
⭐Eat healthier,
⭐Exercise more (cliché I know, but needs to be done!)
⭐Have a clear out at the end of each month – de-clutter the life, de-clutter the mind!
⭐Buy less materialistic things,
⭐Be positive and optimistic,
⭐Budget better,
⭐Read more (I've set myself a goal of 50 books on the Goodreads 2018 reading challenge)
⭐Practice piano at least three times a week (I bought myself a piano with my Christmas money, so getting back into the swing of things as I taught myself when I was younger!)
⭐Keep on top of writing! (blog, books, anything!)
⭐Cut ties with toxic people (started this one already!)
⭐Be the best version of myself that I can be,
⭐Live each day to the fullest,
⭐Have fun!
On that note, I wish you all a happy and fulfilling new year, lets make its a good one!
Beth x