Oh, Hi there! been a while hasn't it? That's my fault, (obviously) but it's been for mostly good reasons! I have been ridiculously busy lately, with travel and more so here's a rundown of what I've been up to!
Let's get the bad stuff out of the way first:
So recently I was let go from my job at the theatre after having worked there for 6 years. This was due to a staff restructure and didn't really come as much of a surprise that I wasn't chosen to continue working there (through no fault of my own) I do have to say that since leaving I am probably the most relaxed I've been for years, so It's really come as quite a relief. The atmosphere had been absolutely appalling since we all found out about the restructure and saw our tight-knit, almost family like, team turn against each other. It's a huge, HUGE shame and there are several things I want to say about the whole situation but I personally feel that now this door has closed, a new, and possibly better, opportunity could come along for me. So, I have made my peace with it.
Anyway, onto the good stuff!
26th October 2017
On the 26th October I went to a meet + greet/ book signing for the first time! I met the incredibly talented Tom Fletcher, promoting his latest book, The Creakers. He was such a lovely guy and I had a great time meeting him and taking home my very first signed book!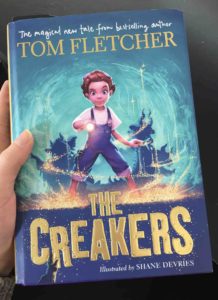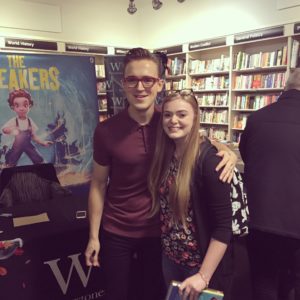 31st October 2017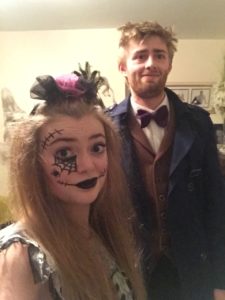 Halloween was a pretty standard one this year. Me and my brother Sam took our little sister trick or treating, we even dressed up ourselves! (bonus points if you can guess who Sam is dressed as and no, it's not Doctor Who!)
5th November 2017
Myself and Lee had a pretty chilled bonfire night. We saw a couple of firework displays and then lit some sparklers together.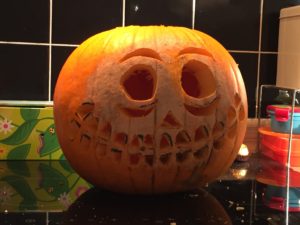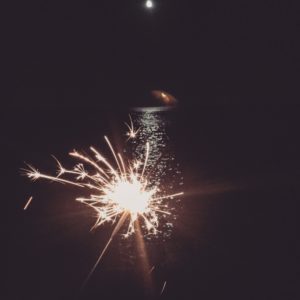 17th/18th/19th November 2017
From the 17th-19th November I went to Brighton to visit my younger brother Alex who studies at university there. It was the first time I'd ever been to Brighton and I absolutely loved it! I can't wait to go again and to take Lee with me next time as I think he would also really like it. We (Myself, my older brother Sam, Younger brother Alex and little sister Emily) all went ice skating at the royal pavilion in Brighton which is absolutely breathtakingly beautiful! The Christmas lights were all up and running which made it even more exciting! I absolutely loved shopping in the lanes as it felt like you were walking around Diagon Alley! I had such a fantastic time and it was great to be able to catch up with my brothers as I don't get to see them very often anymore now that we are all grown up!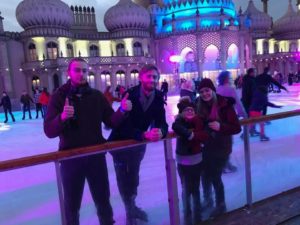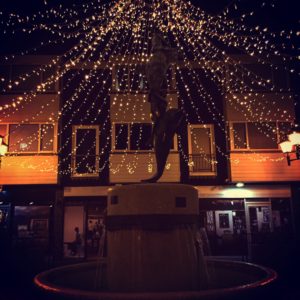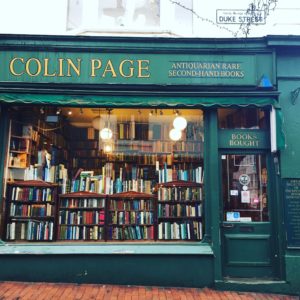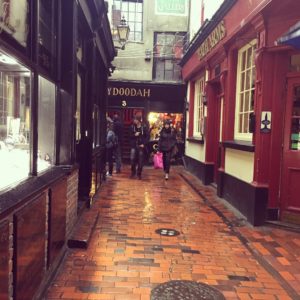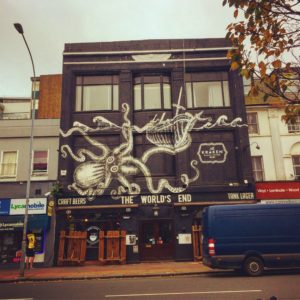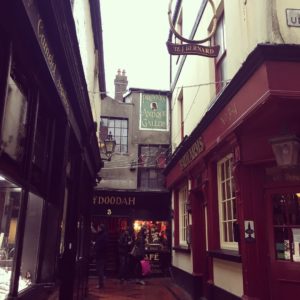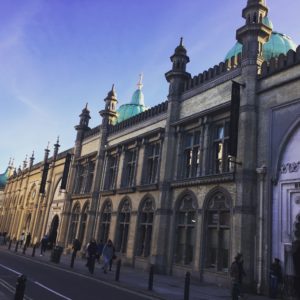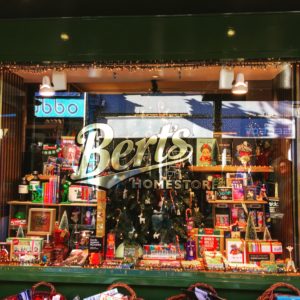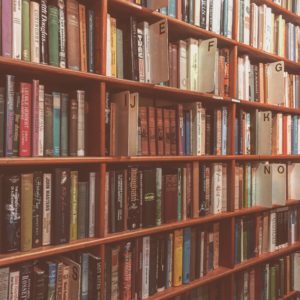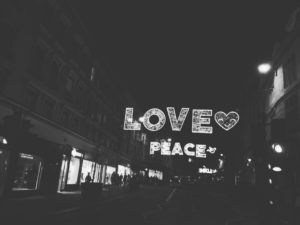 21st/22nd December 2017
I SAW THE CHRISTMASAURUS LIVE! (full post/review coming soon!)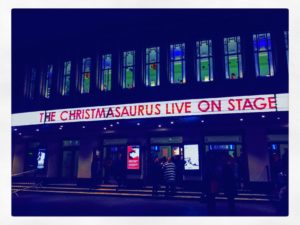 Christmas Eve 🎄 24th December 2017
Now for the super duper exciting part, IT'S CHRISTMAS!!! eek!! I have been so excited for Christmas this year as it's the first one that Myself and Lee will have spent in our own place! We moved in on Christmas Eve last year (2016) which meant we didn't really have time to put up a tree or any decorations, but we've gone all out this year! The tree went up on December 1st so we could make the most of it! It's Disney themed (of course) and we had so much fun putting it up together. I am a massive lover of Christmas and feel like I've been really efficient this year with getting everything ready and wrapped! I do have a secret weapon though when it comes to Christmas shopping, I use this really handy little app called Manage Christmas. It's only available for iOS users but I'm sure there is a similar thing for android too, I absolutely LOVE this app! I have now finished work for the year at my main job and am really looking forward to spending Christmas and New Year with the people I love.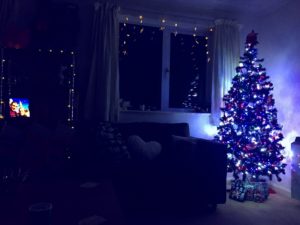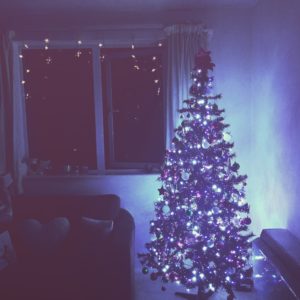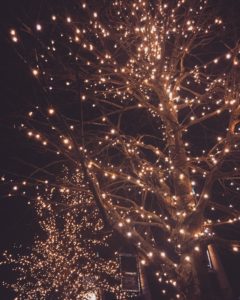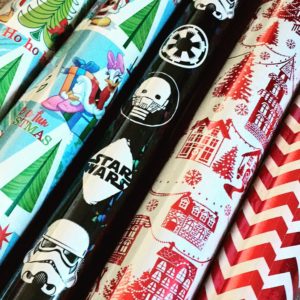 Now, I probably won't be publishing any more posts until after Christmas so that I can enjoy the festivities, but I have lots of great blog posts planned for you in the next few weeks. Have a great Christmas and I'll be back blogging soon!